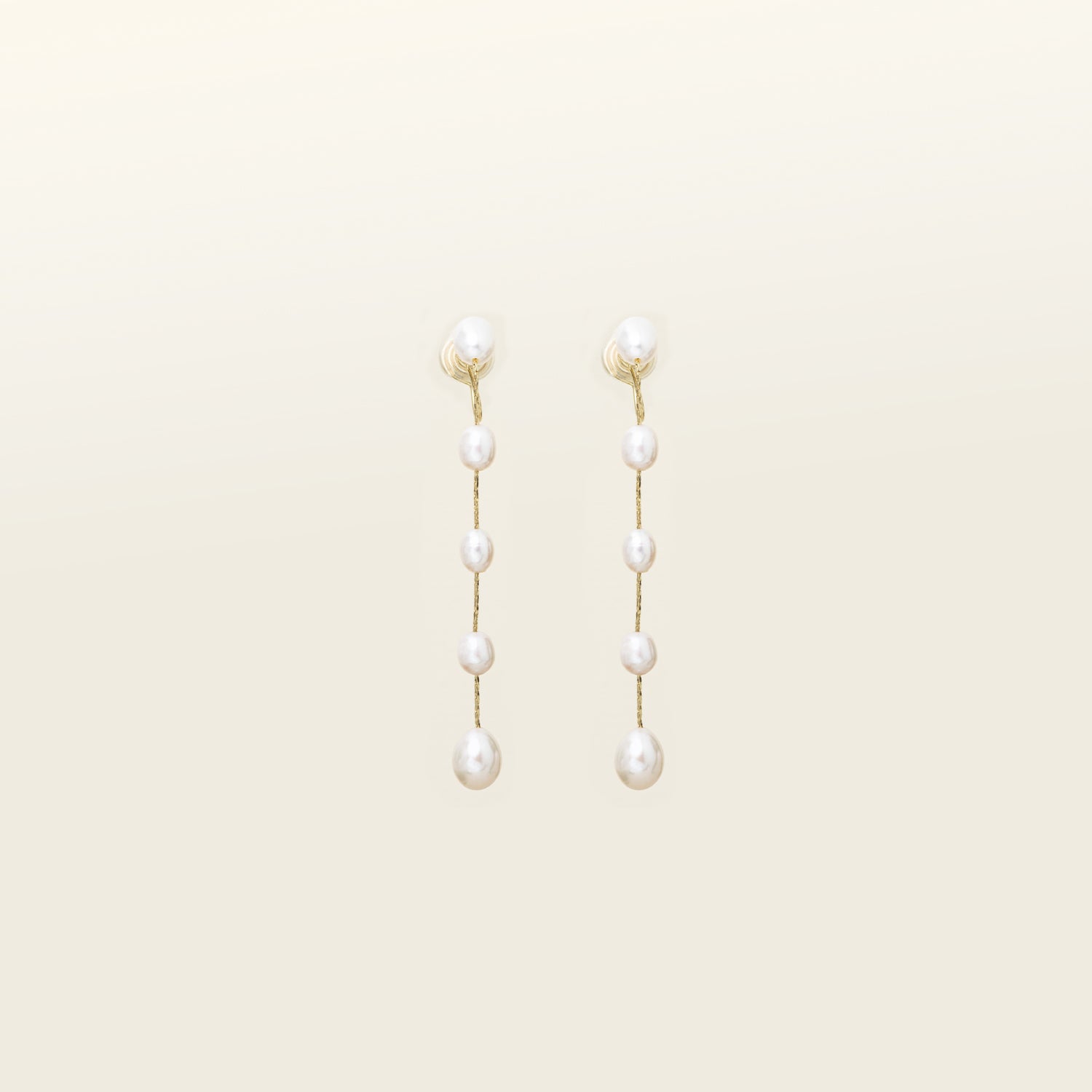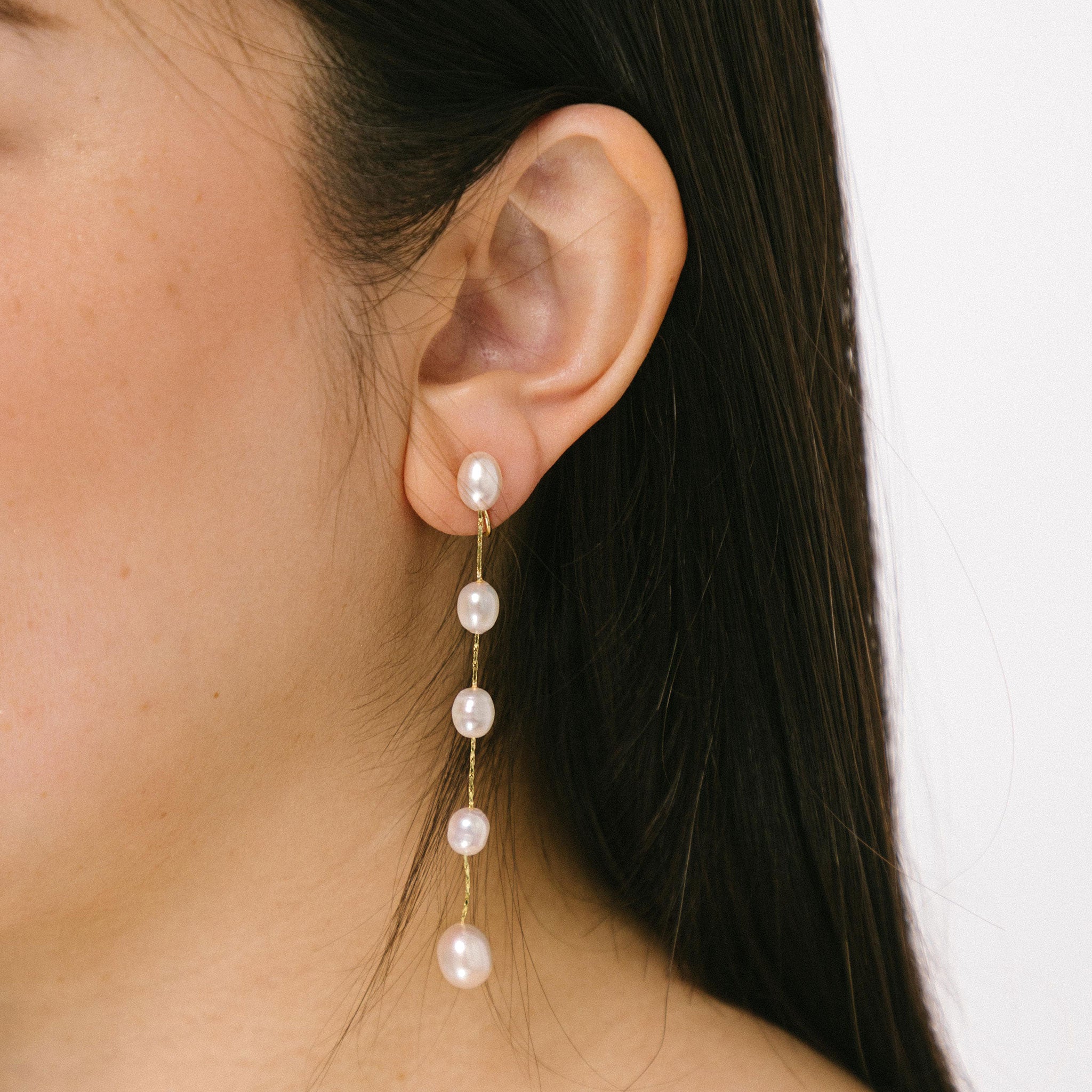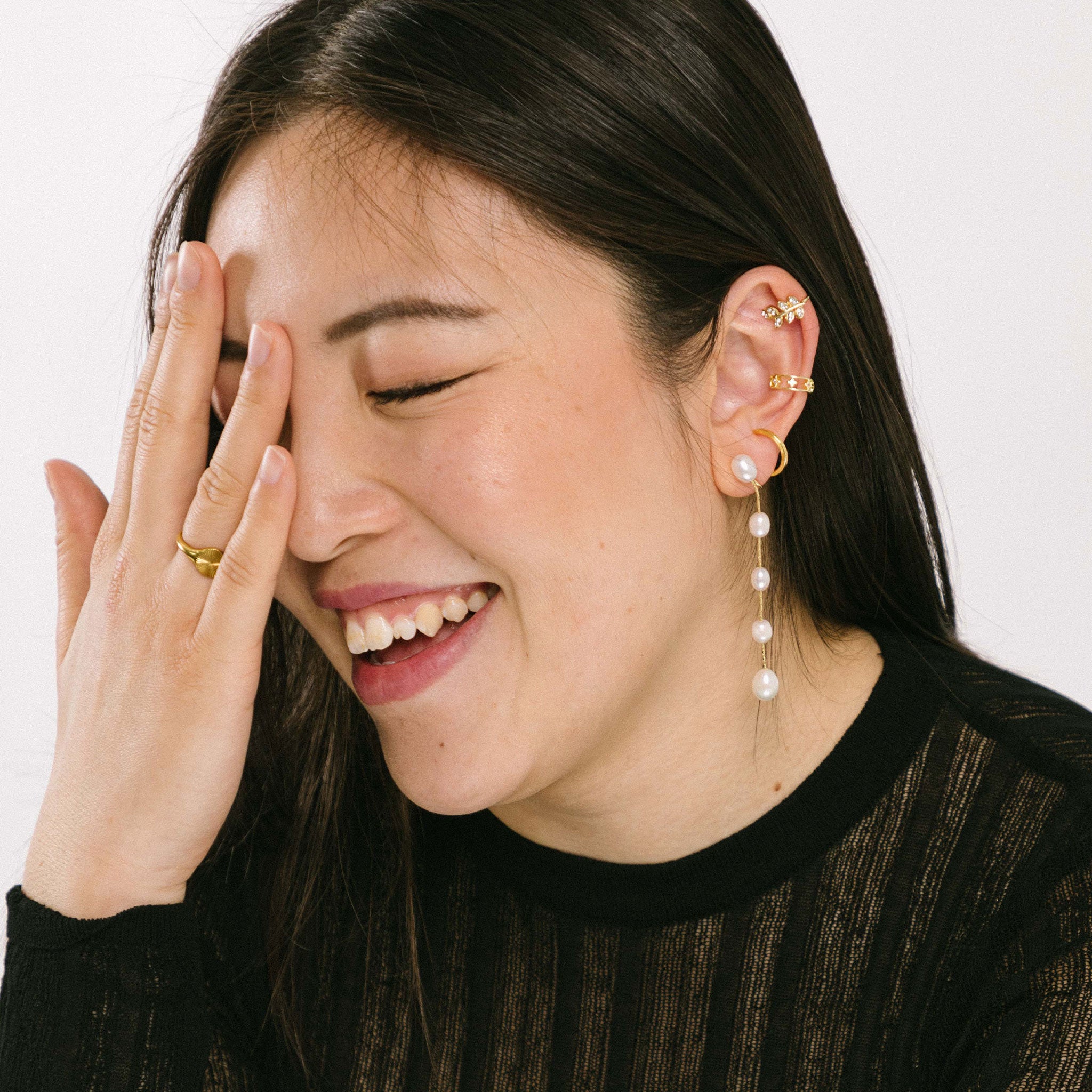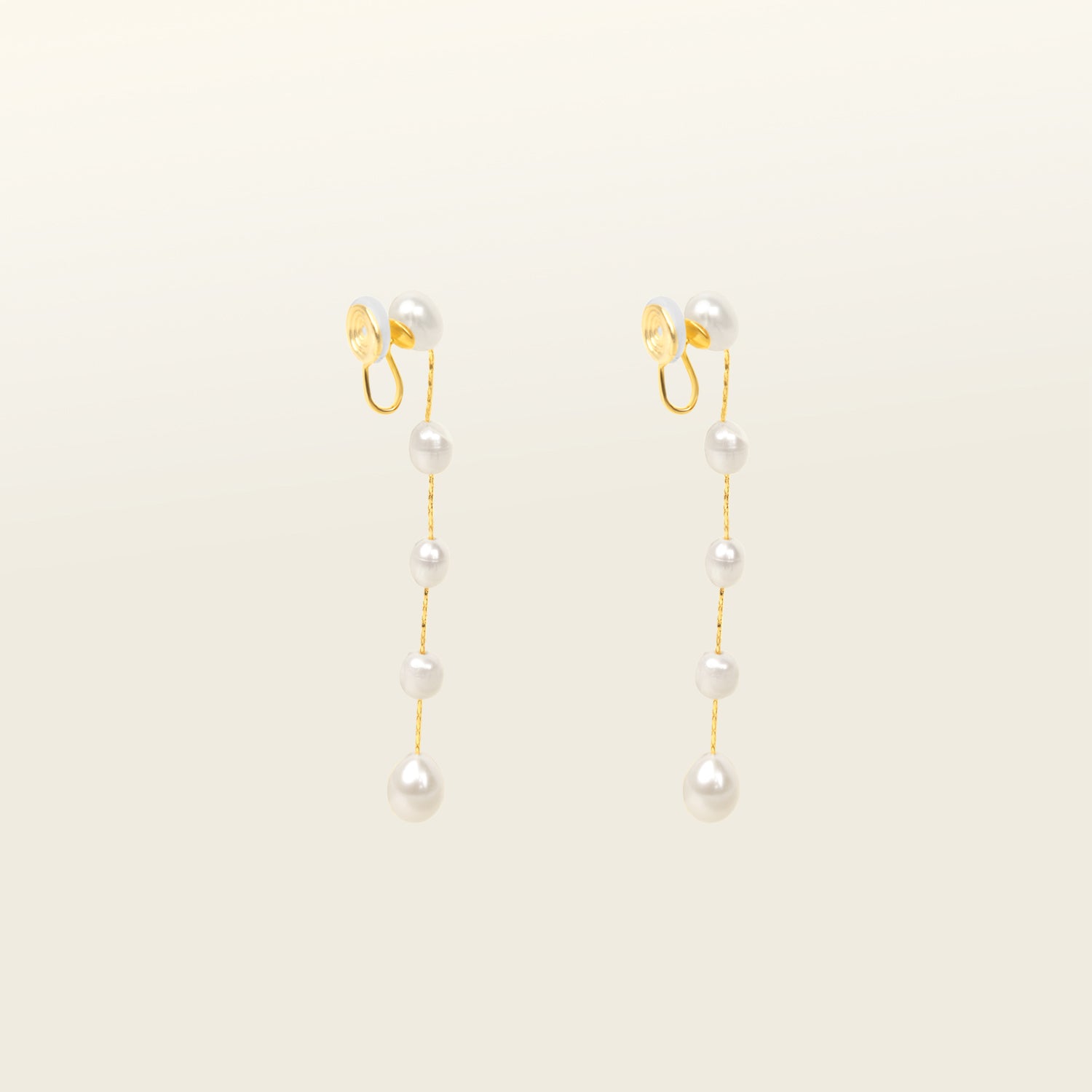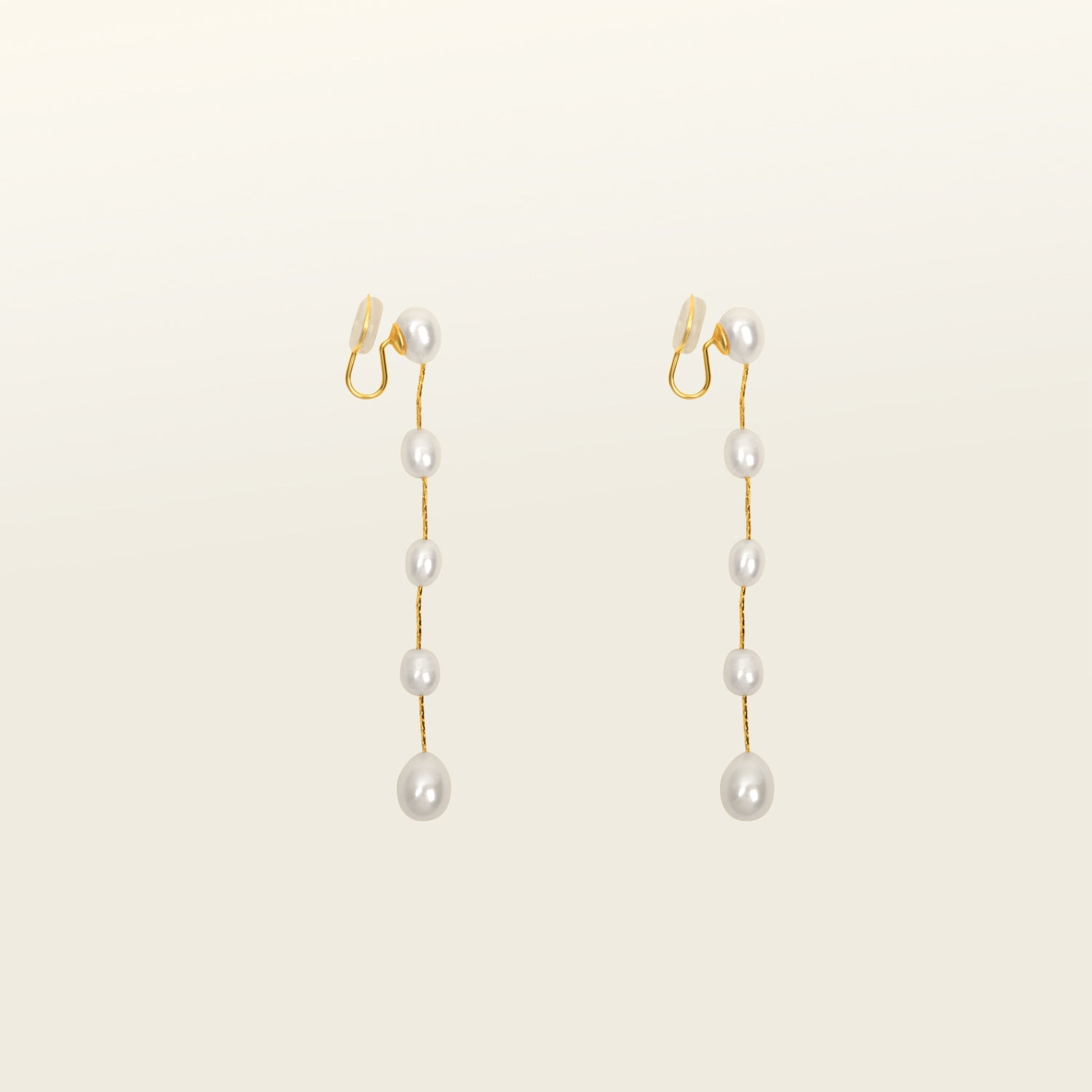 Lune Pearl Clip On Earrings in Gold
Clip-on Earring Features:

Closure Type: Mosquito Coil Clip-On Earrings
Ideal for: Thick/Large Ears, Sensitive Ears, Small/Thin Ears, Stretched/Healing Ears, Keloid Prone Ears
Average Comfortable Wear Duration: 24 hours
Hold strength: Medium Secure hold
Ability to adjust: Yes, gently squeeze the padding forward once on the ear
Please note, item is only one pair - This product is made of Freshwater Pearls. There will be slight natural variations in size and colour in the pearls.
Materials
Freshwater Pearl, 18K Gold Plated Stainless Steel
Dimensions
Height: 75mm
Width: 8mm
Lune Pearl Clip-On Earrings in Gold boast a distinctive mosquito coil clasp, rendering them ideal for all ear types, from robust and large to delicate and slender. The medium level of hold ensures comfortable wear of up to 24 hours, plus allows for effortless adjustment. Constructed with freshwater pearls, each set may display individual differences in size and shade. 18K gold-plated stainless steel and freshwater pearl make up the material composition.

---
---
Free shipping on orders over $100 CAD
Need product help?
Visit our FAQs or contact us at support@aiori.co
Lune Pearl Clip On Earrings in Gold