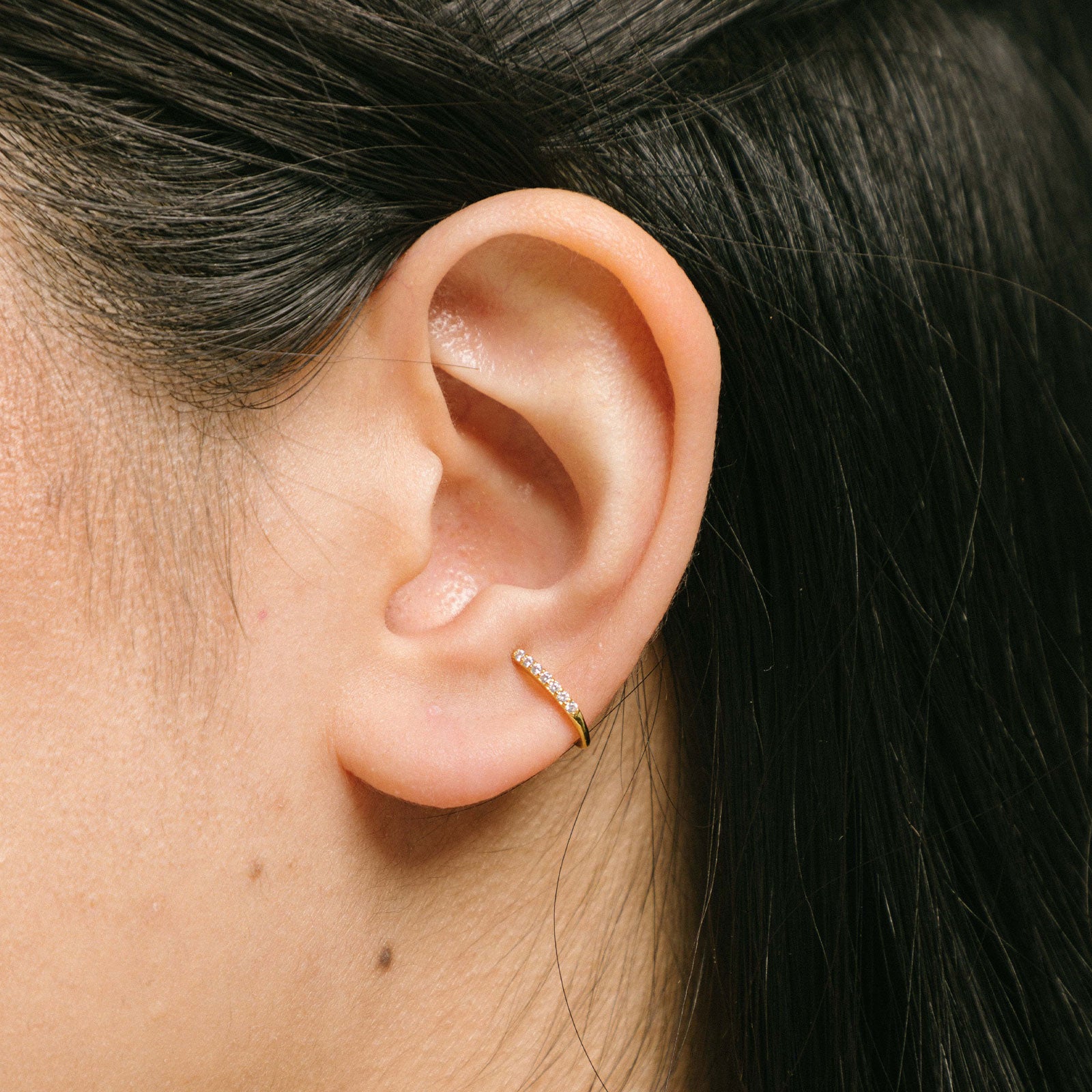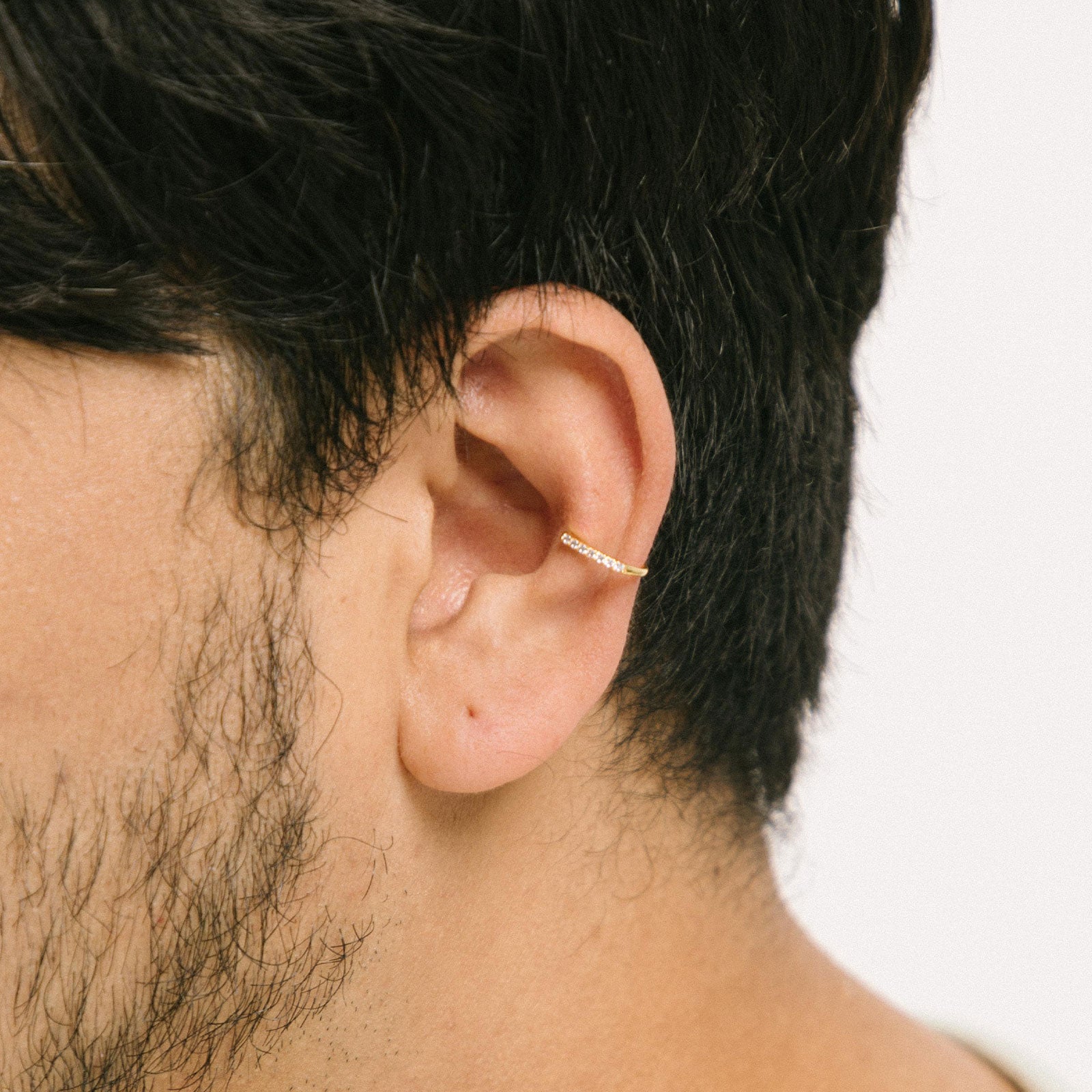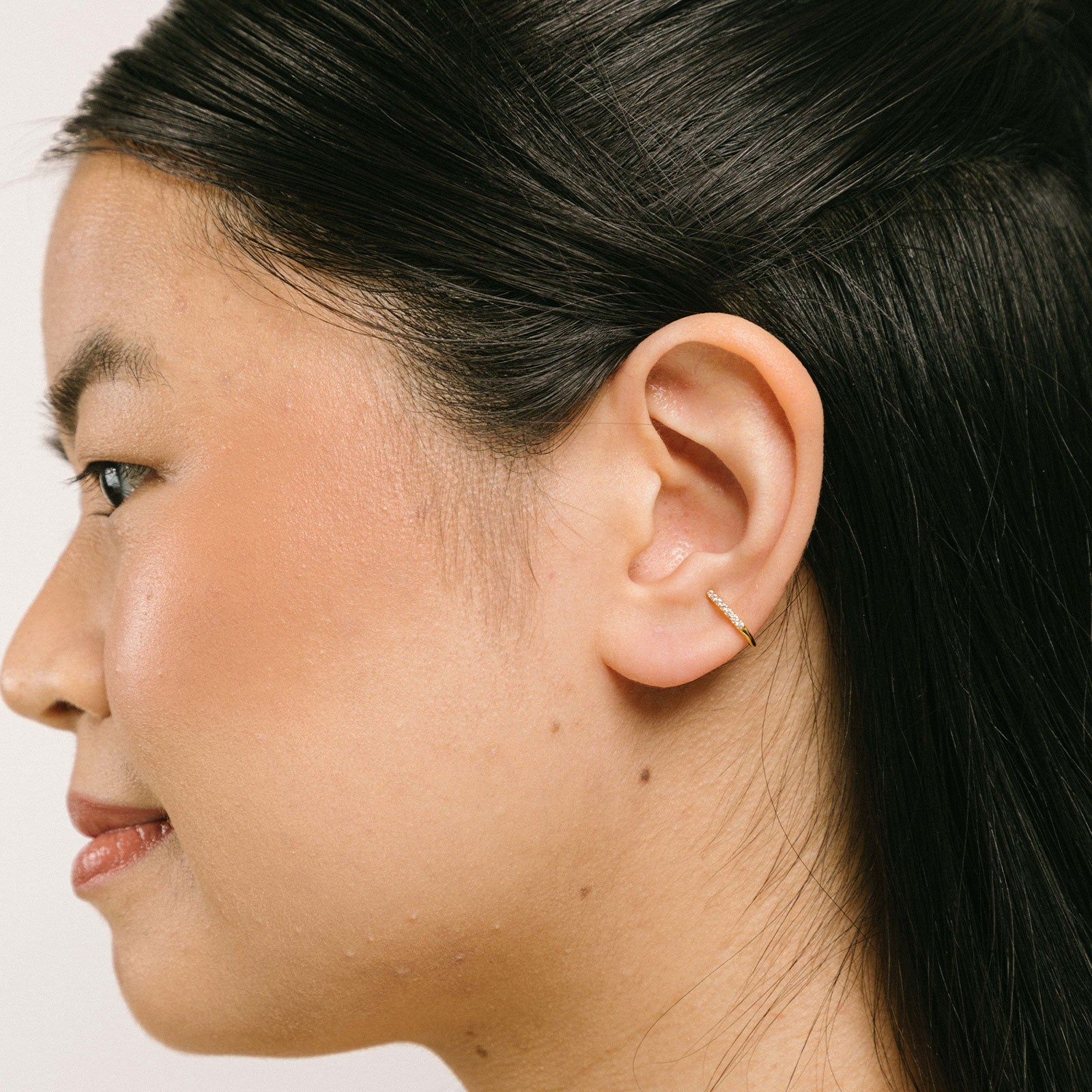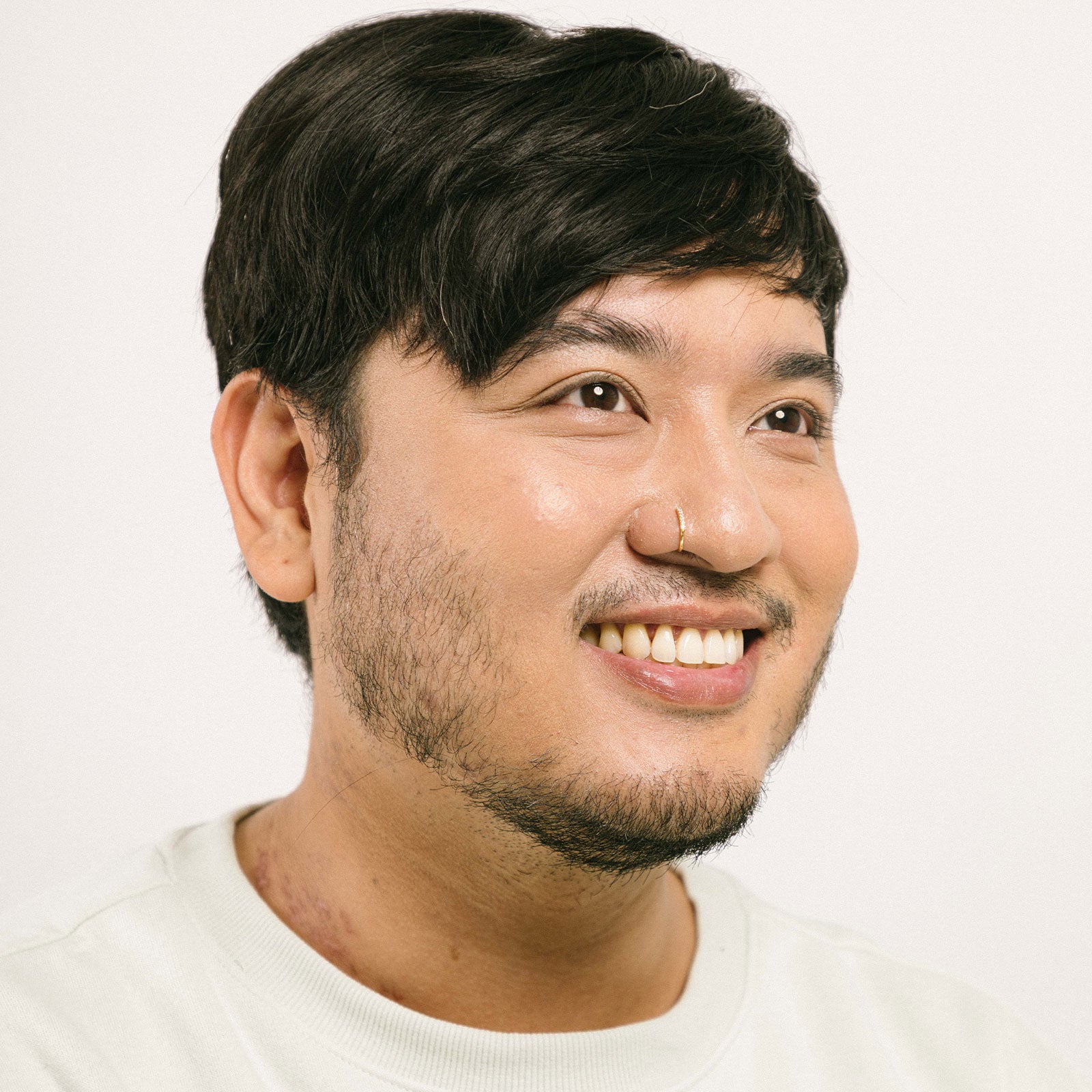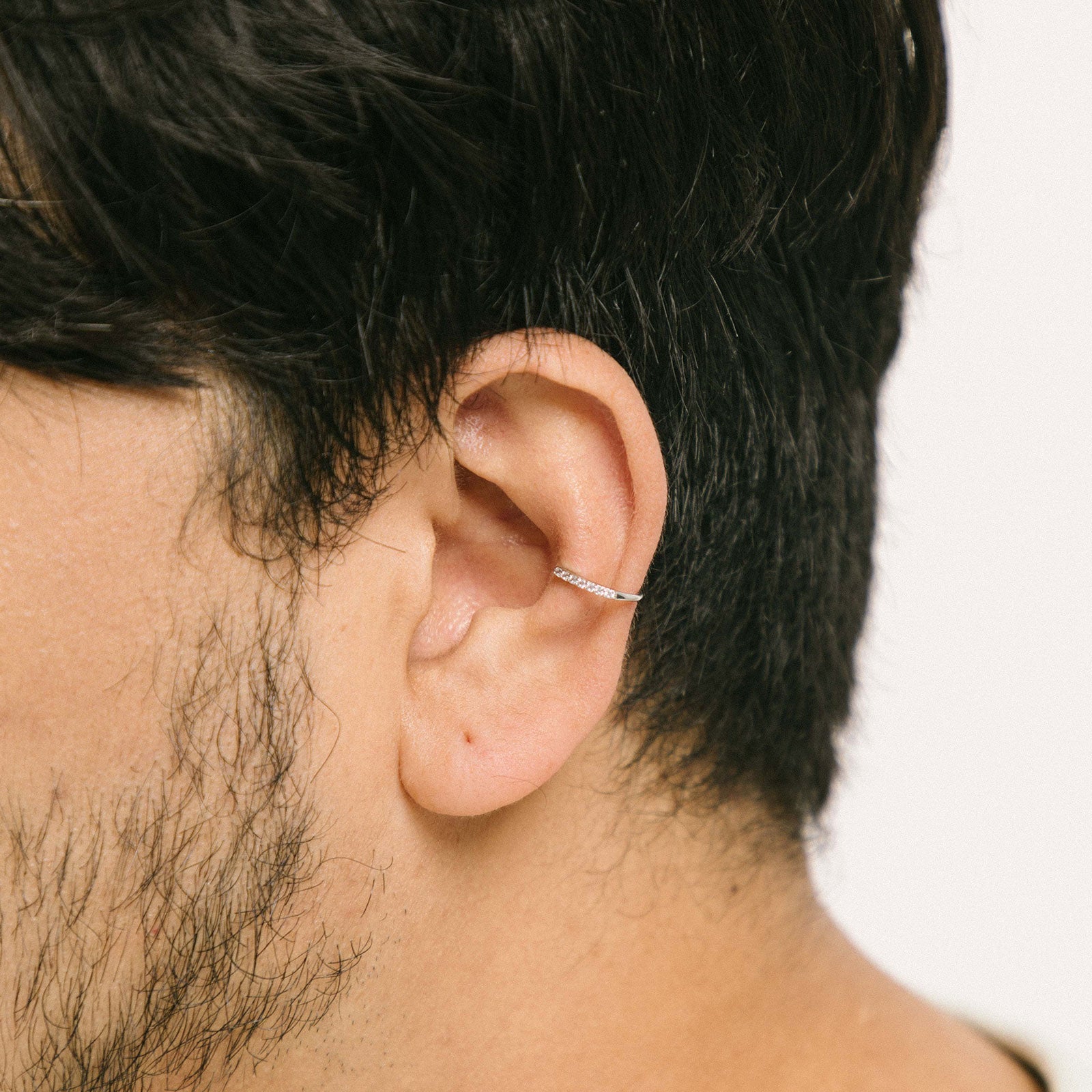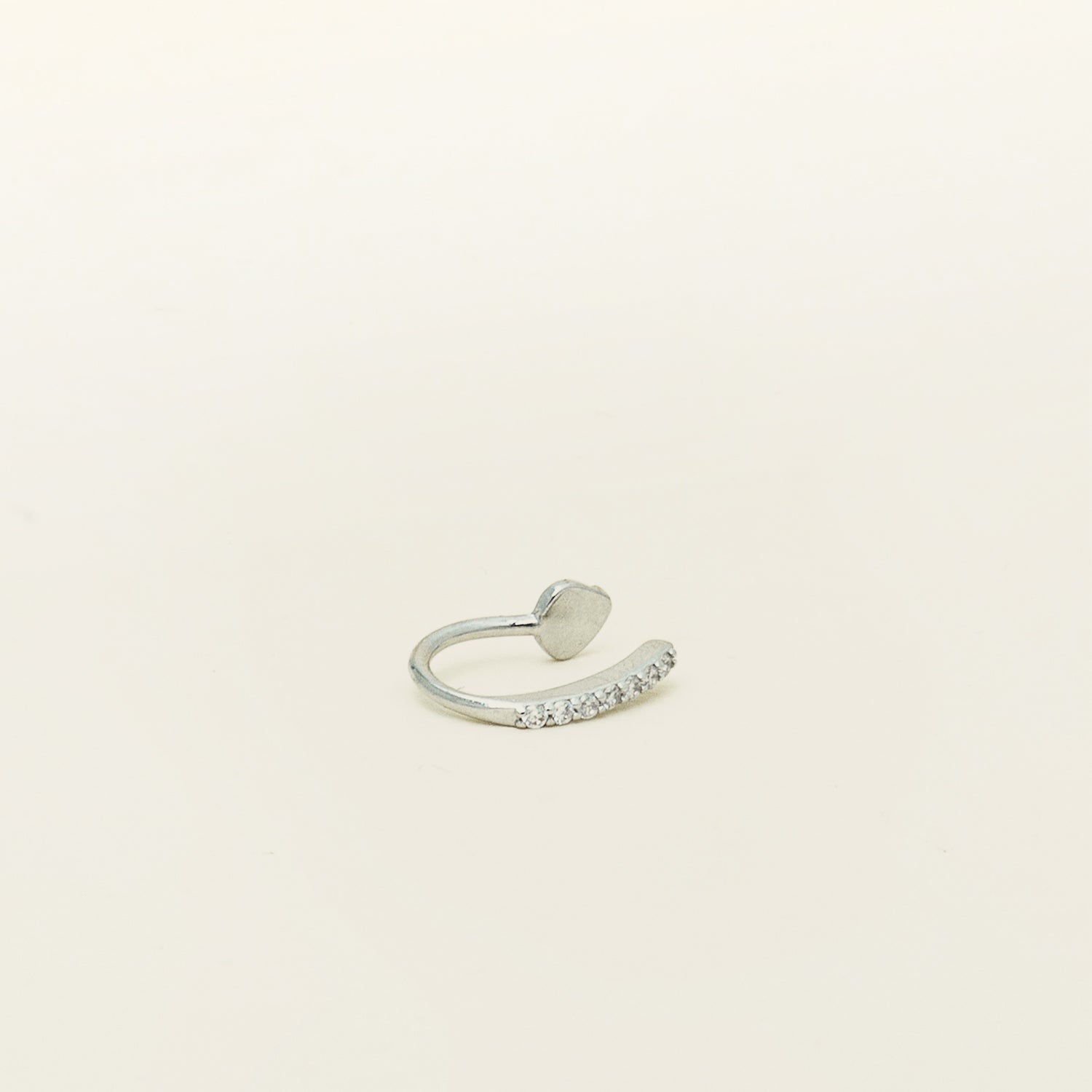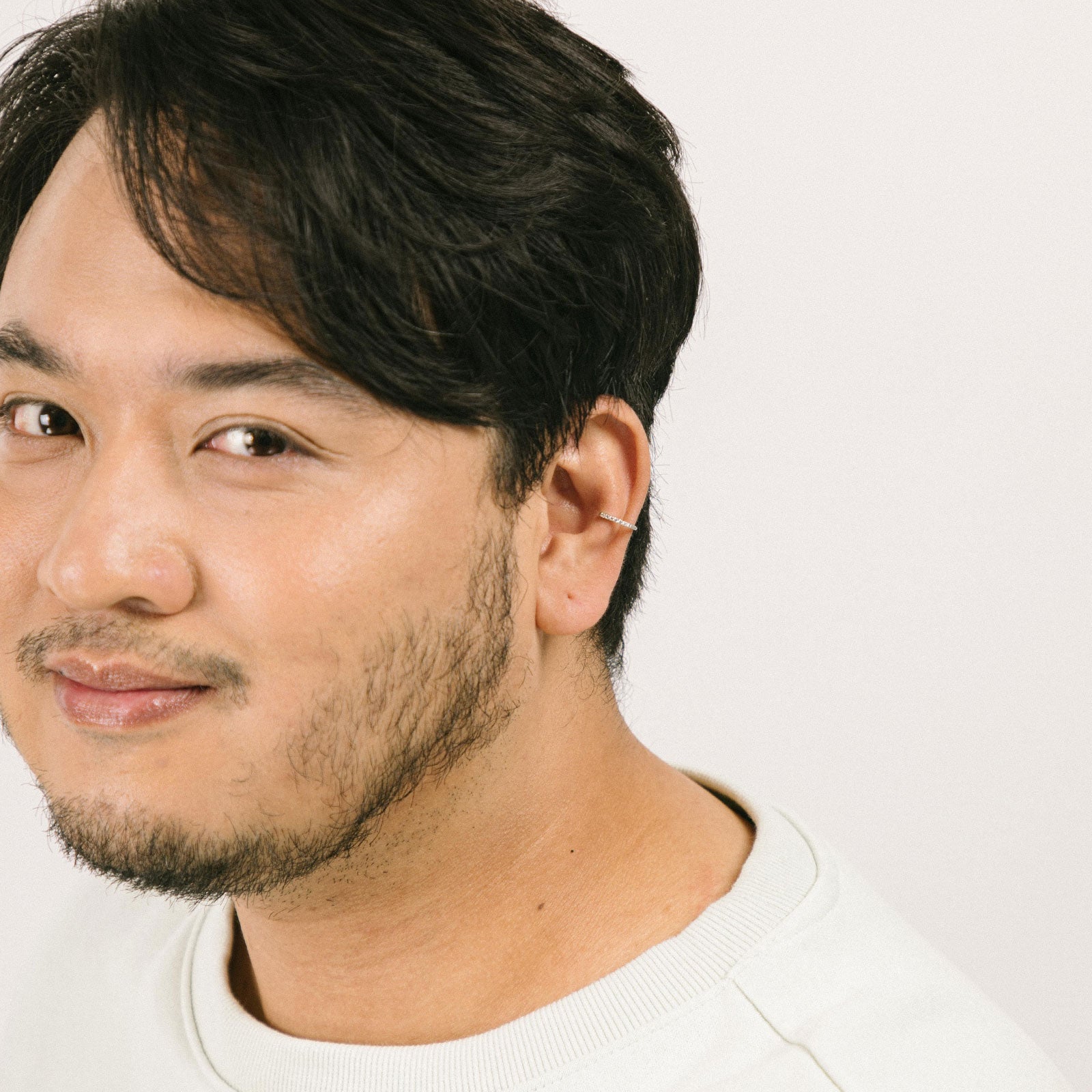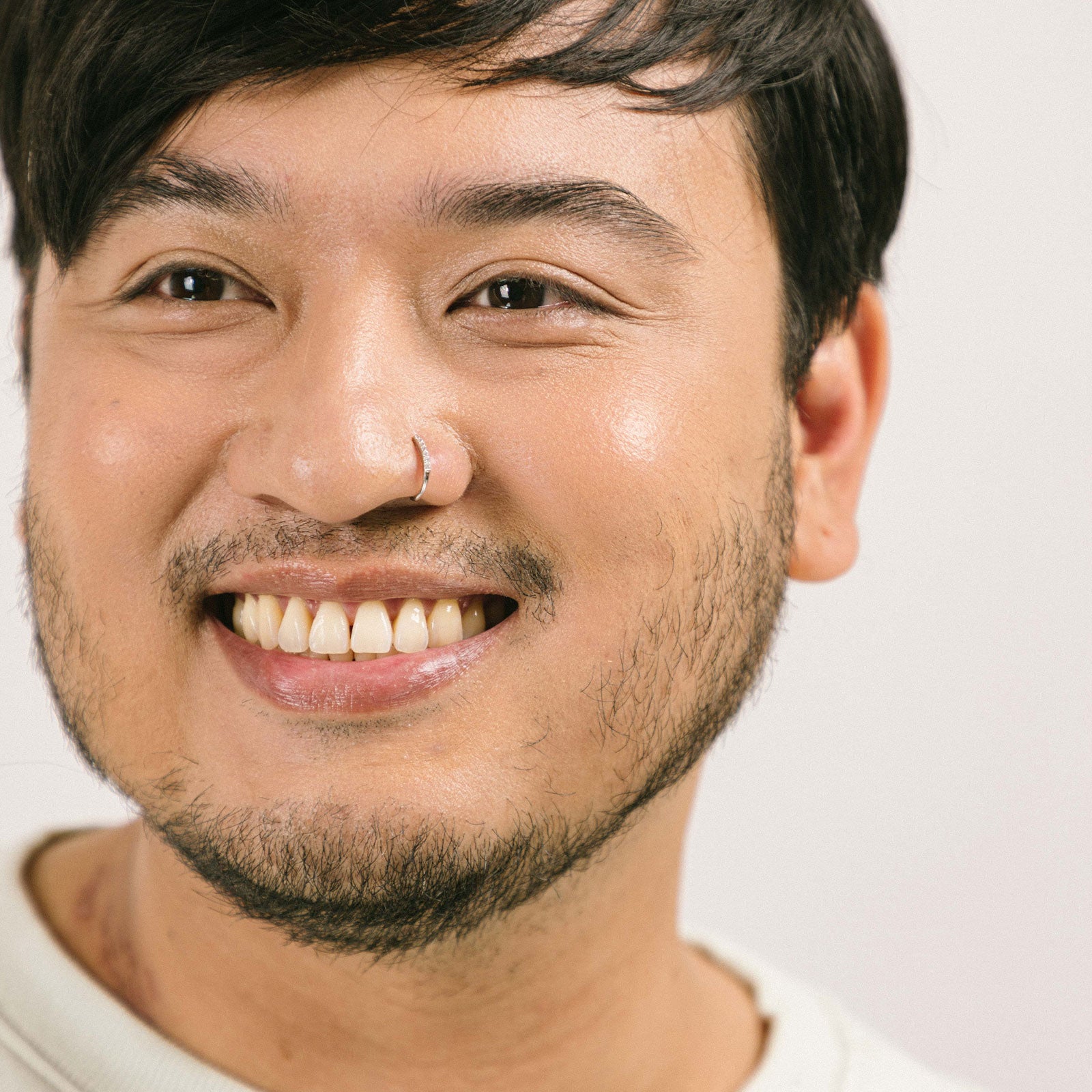 Clip-on Earring Features:
Closure Type:
 Ear Cuff


Ideal for:

 All Ear Tyles (Thick/Large Ears, Sensitive Ears, Small/Thin Ears, Stretched/Healing Ears)


Average Comfortable Wear Duration:

 24 hours


Hold strength:

 Medium Secure hold


Ability to adjust:

 Yes, gently squeeze the cuff gently once on the ear
Please note, item is only one piece and it

 can also double as a faux nose piercing!
Materials
Gold or Silver plated copper alloy, Cubic Zirconia
Dimensions
Diameter: 10mm
Stud Width: 4mm
Elevate your look with our stylish ear cuffs. To ensure a comfortable and secure fit, simply slide the cuff onto the thinnest part of your ear, usually near the top, and manually adjust to your desired tightness. It should be snug but not too tight to avoid discomfort while staying securely in place. Explore our selection of ear cuffs to add a touch of unique style to your jewelry collection.
---
---
Free shipping on orders over $100 CAD
Need product help?
Visit our FAQs or contact us at support@aiori.co