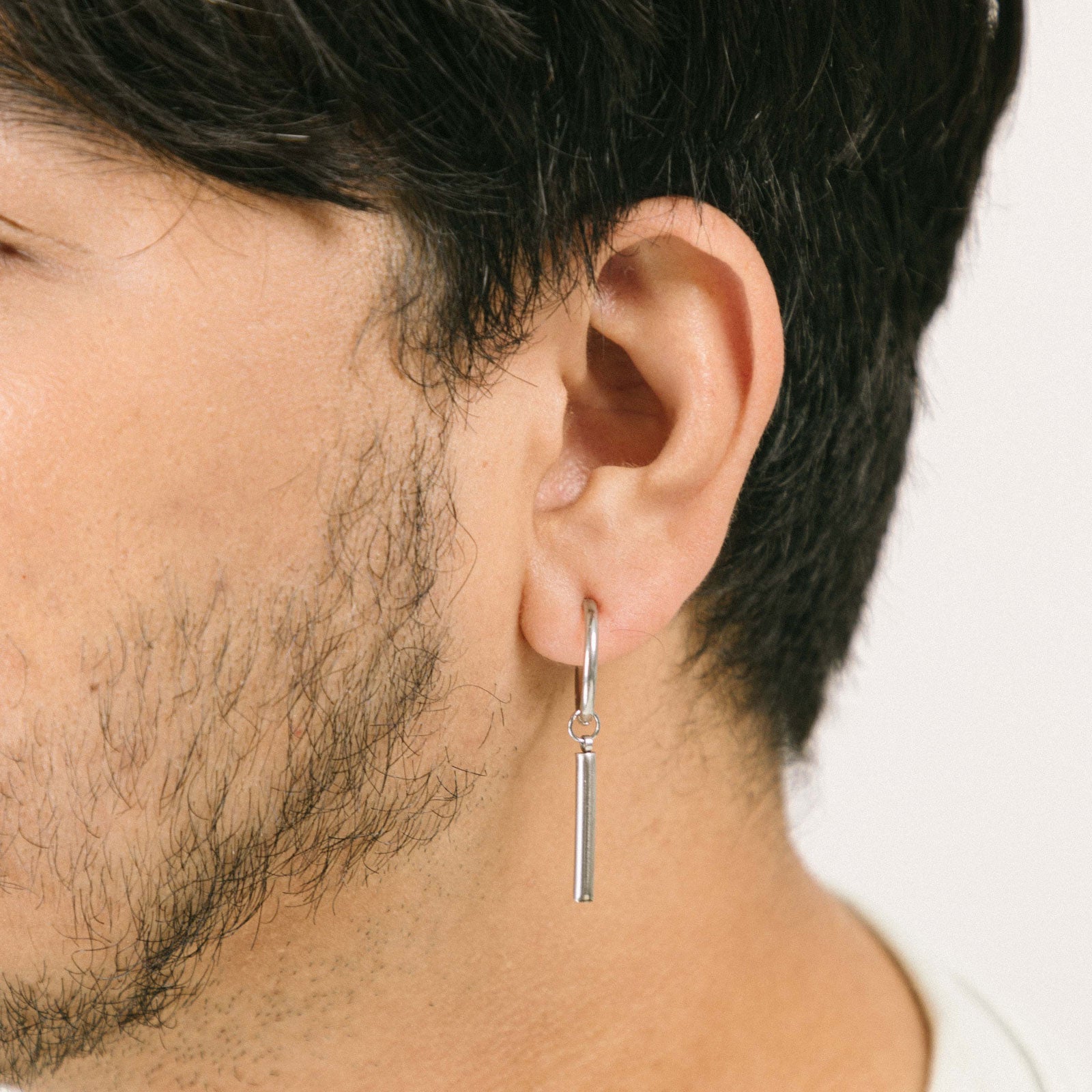 Clip-on Earring Features:

Closure Type: Sliding Spring
Ideal for: Small/Thin Ears - Due to the closure mechanism, these earrings are more suitable for those with small or thinner ear lobes.
Average Comfortable Wear Duration: 2 - 4 hours
Hold strength: Very secure hold
Ability to adjust: Yes, automatically adjusts to ear thickness
Please note, item is only one pair.
Materials
Stainless steel

Dimensions
Height: 36mm
Diameter: 16mm
Width: 3mm

The Sliding Spring closure of these Bar Clip On Earrings makes them well suited for those with smaller or thinner earlobes. Crafted with Stainless Steel, they are a durable and stylish choice.
---
---
Free shipping on orders over $100 CAD
Need product help?
Visit our FAQs or contact us at support@aiori.co