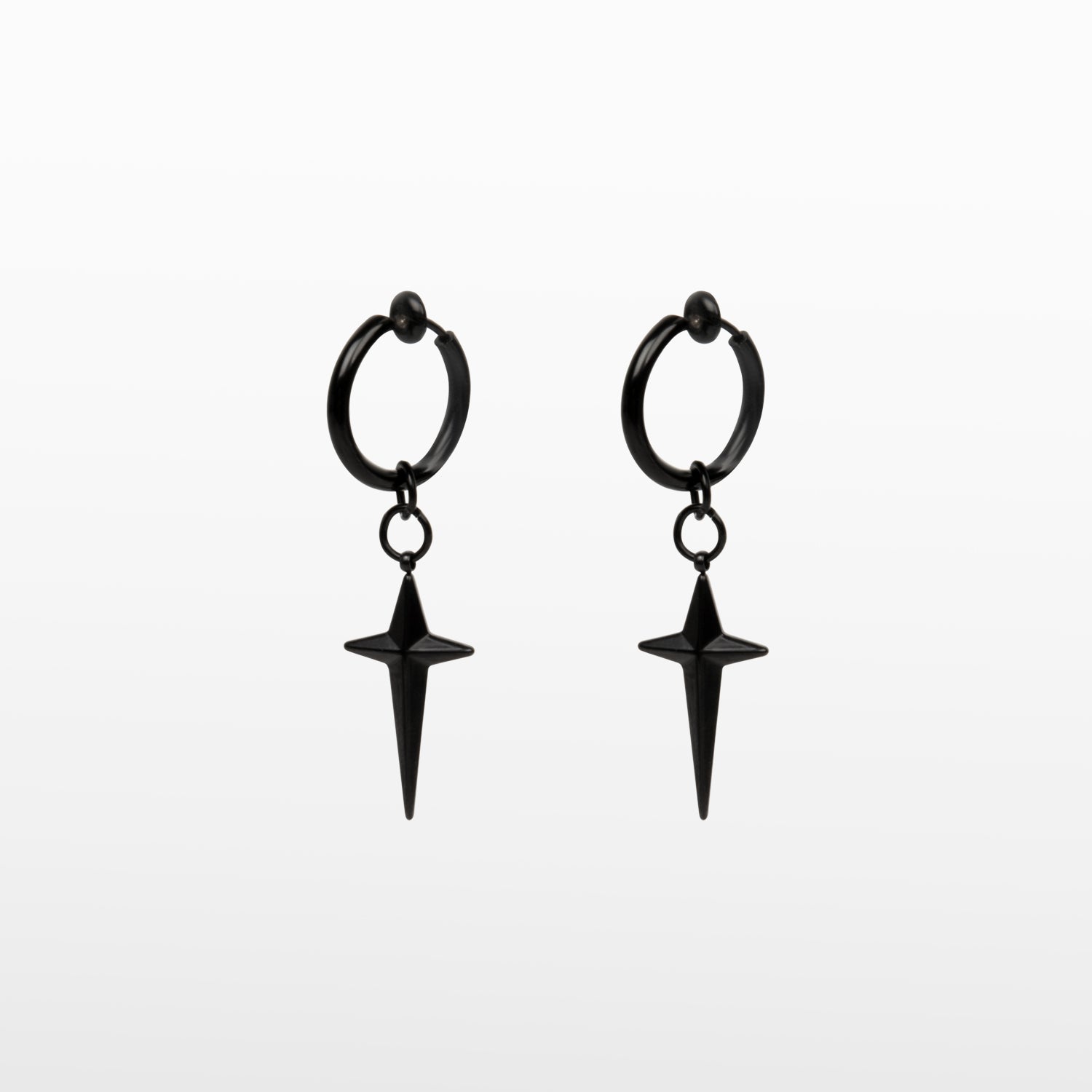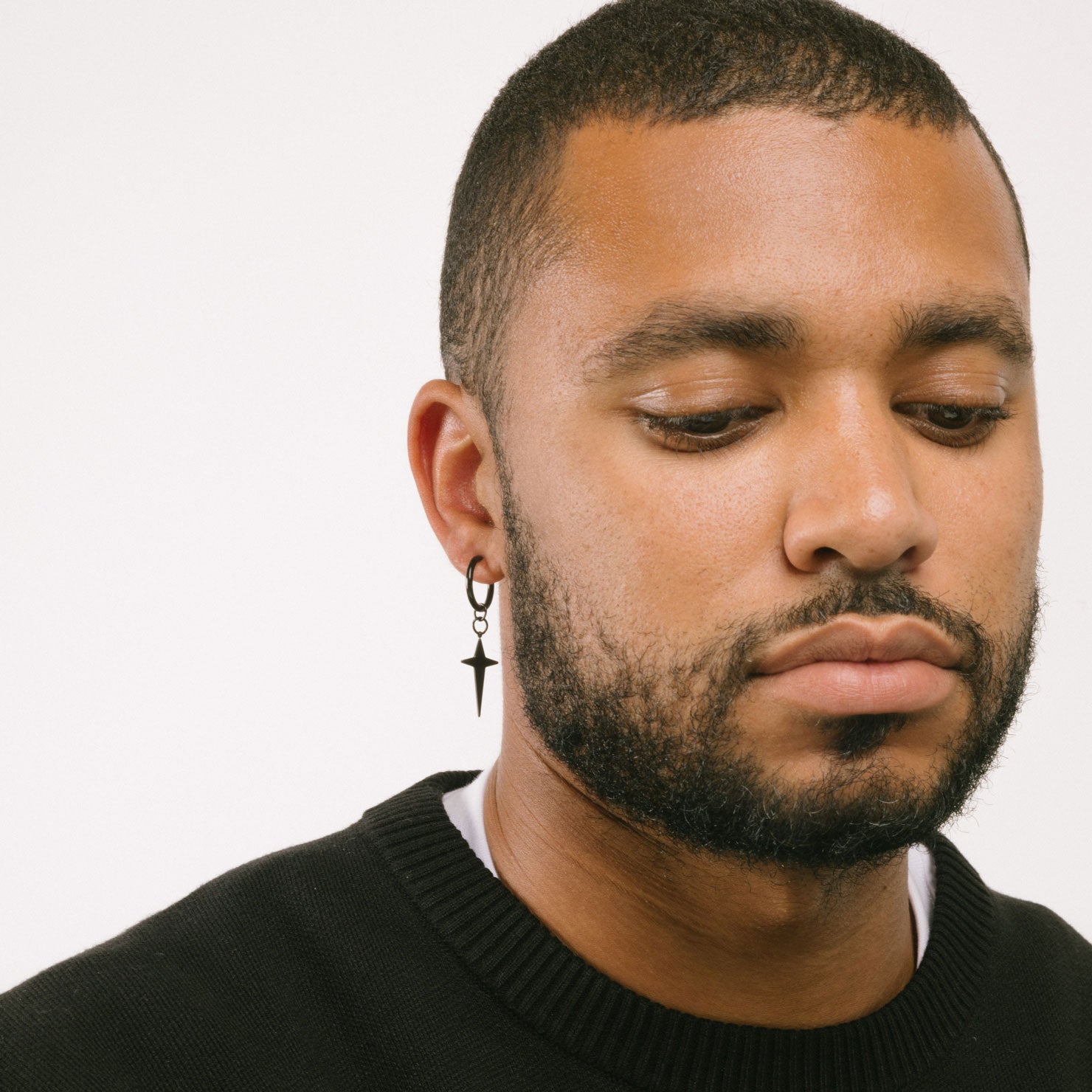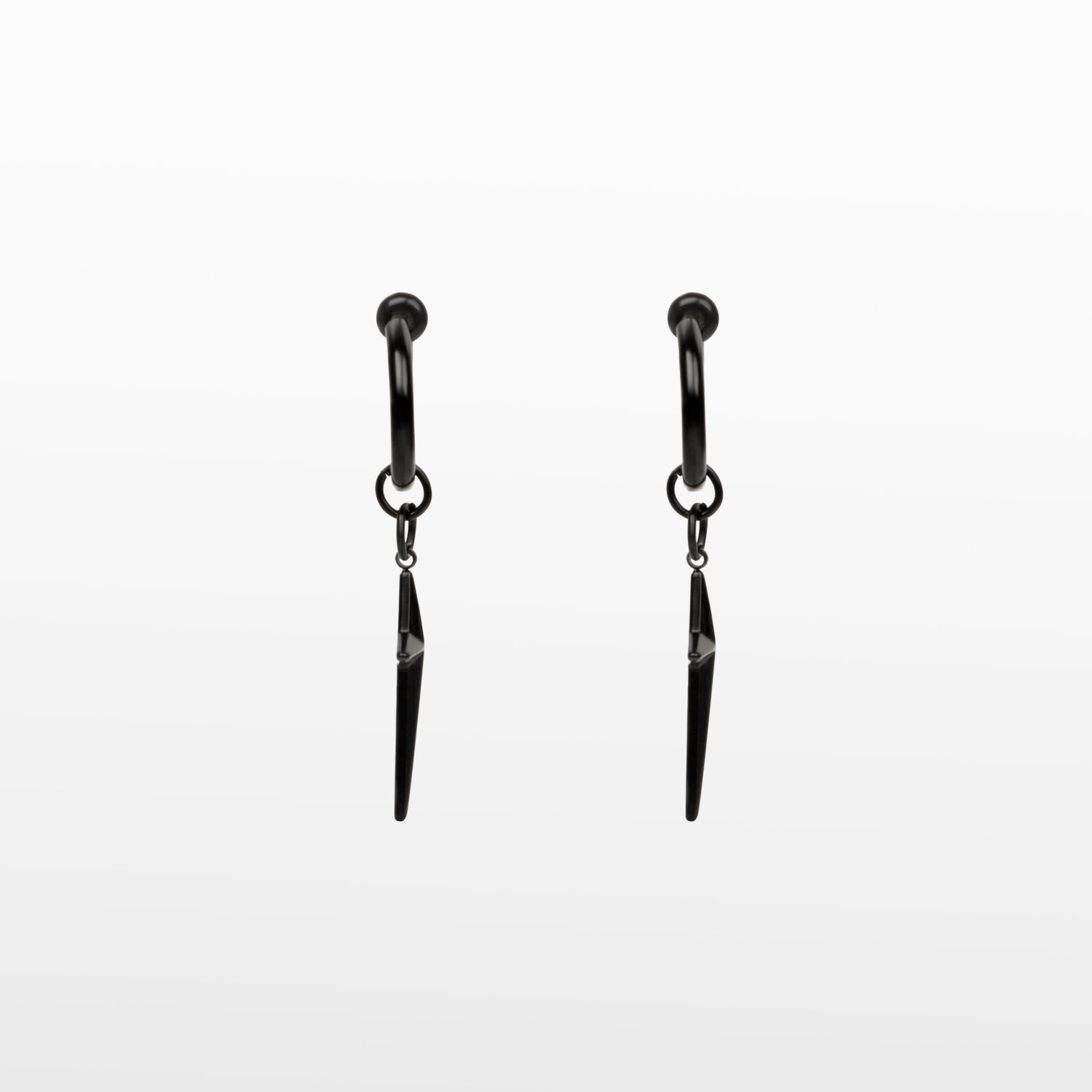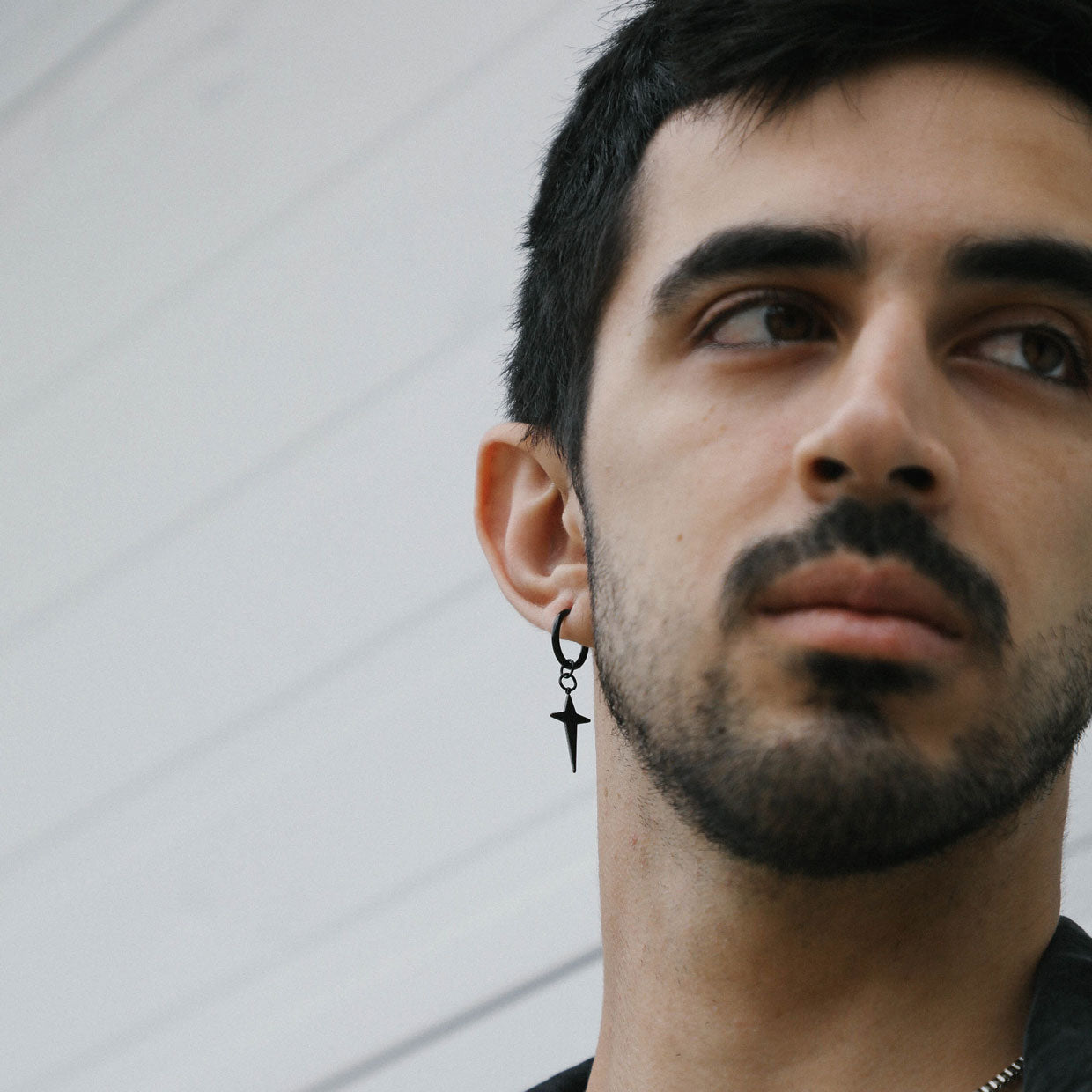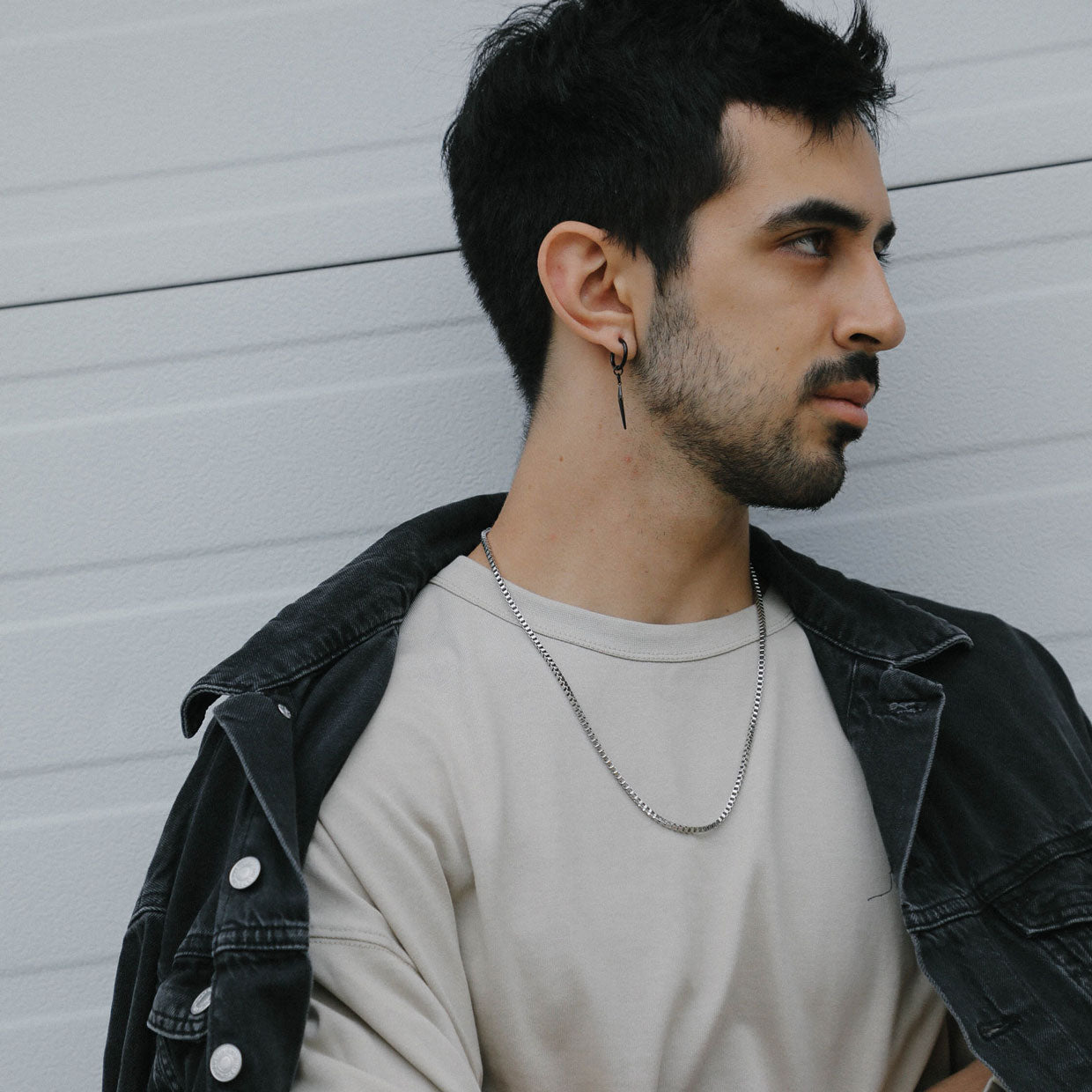 Altair Clip On Earrings in Black
Clip-on Earring Features:

Closure Type: Sliding Spring 
Ideal for: Stretched/Healing Ears, Small/Thin Ears - Due to the closure mechanism, these earrings are more suitable for those with small or thinner ear lobes.
Average Comfortable Wear Duration: 2 - 4 hours
Hold strength: Very secure hold
Ability to adjust: Yes, automatically adjusts to ear thickness

Please note, item is only one pair.

Materials
Stainless steel
Dimensions
Weight: 1.8g
Height: 16mm (hoop) + 26mm (charm)
Width: 12mm 
Additional Notes
Non-Tarnish | Water Resistant
Allergy free, Lead, Nickel, Cadmium free
Brighten any ensemble with the eye-catching sparkle of Altair Clip On Earrings in Black! With a sliding spring closure type, these earrings are ideal for those with small or thin ear lobes. They offer a very secure hold, even for extended wear of 2 - 4 hours. Adjustable and non-tarnishing, you can rely on stain-resistant, water-resistant and allergy-free materials. Make a beautiful statement without the worry of lead, nickel, or cadmium!
---
---
Free shipping on orders over $100 CAD
Need product help?
Visit our FAQs or contact us at support@aiori.co
Altair Clip On Earrings in Black