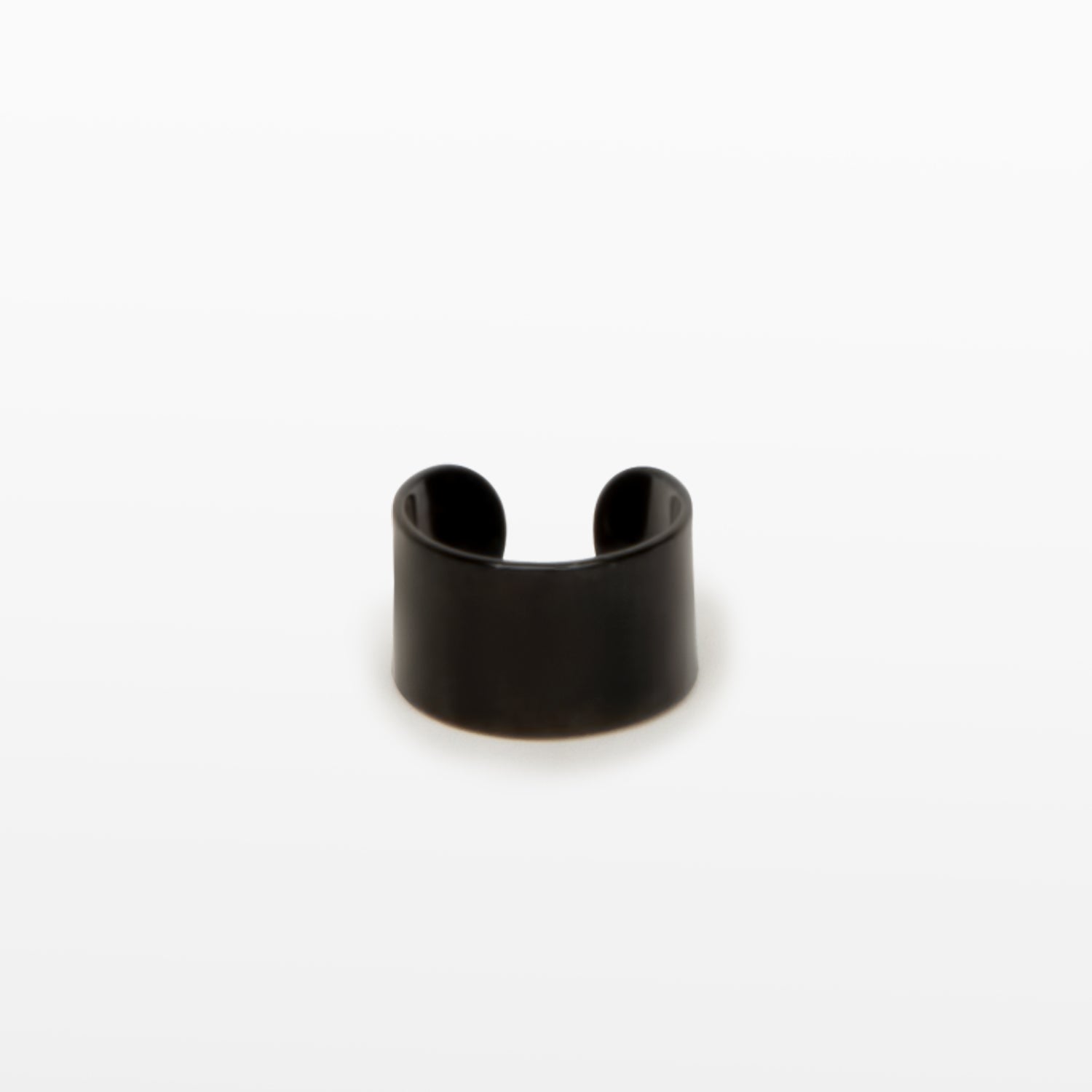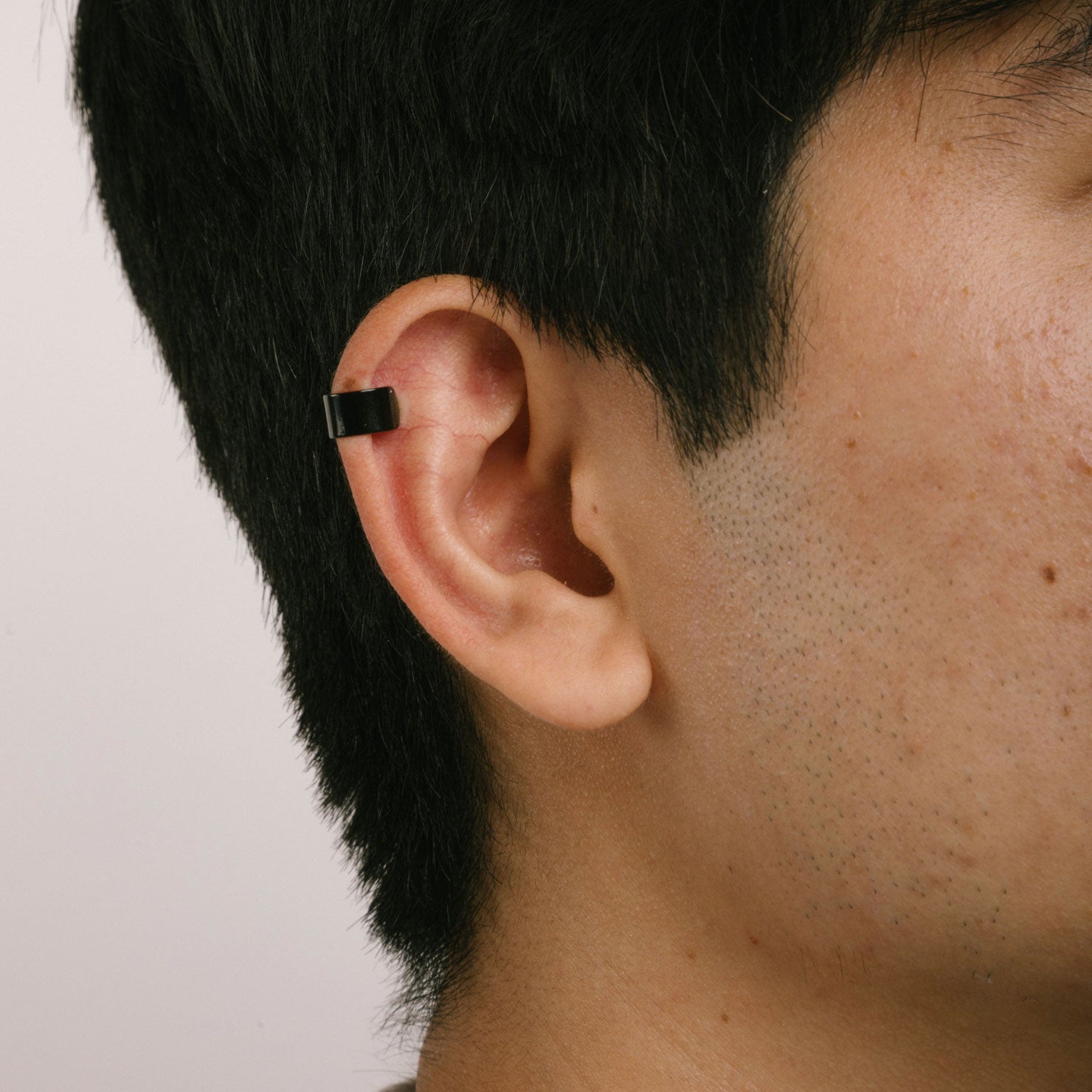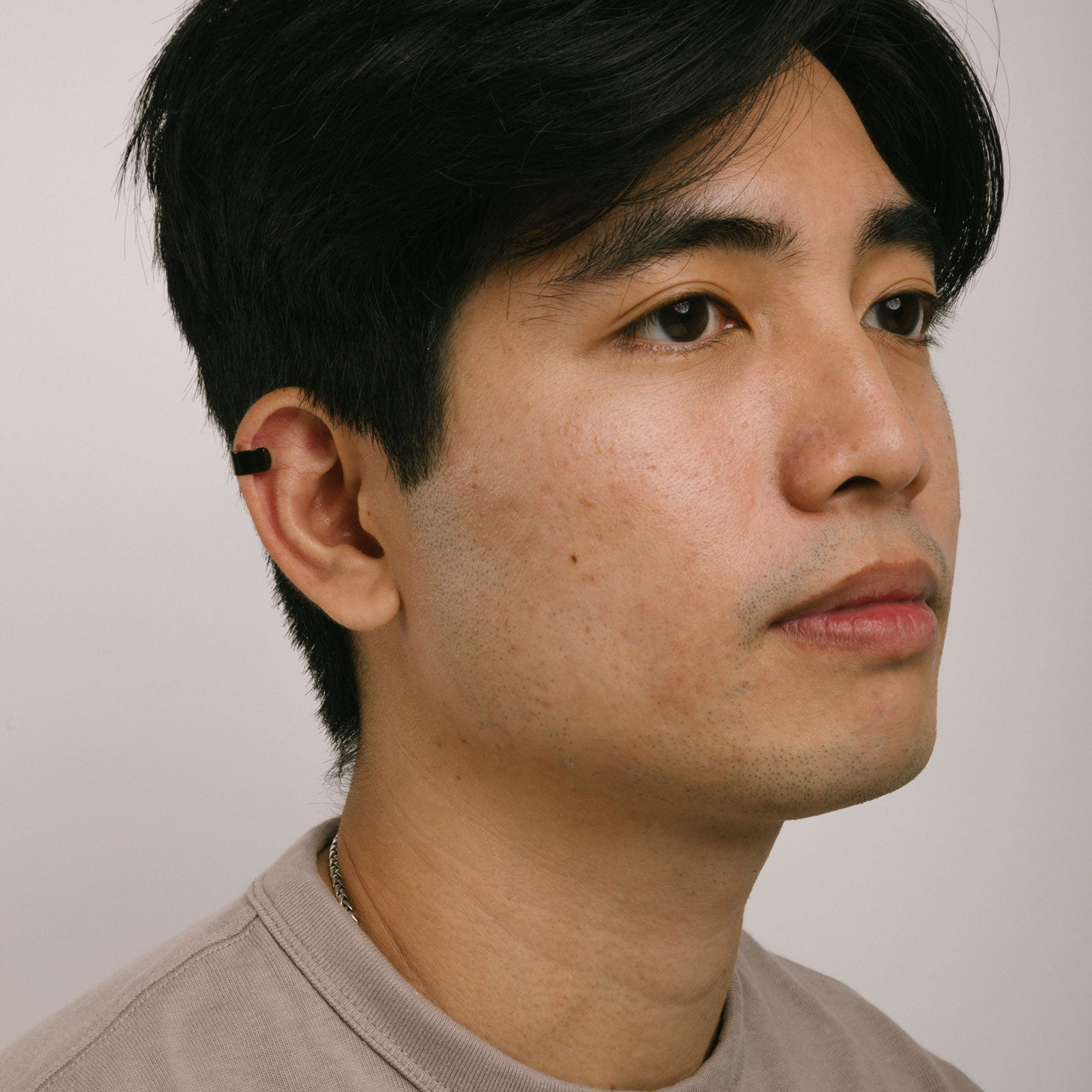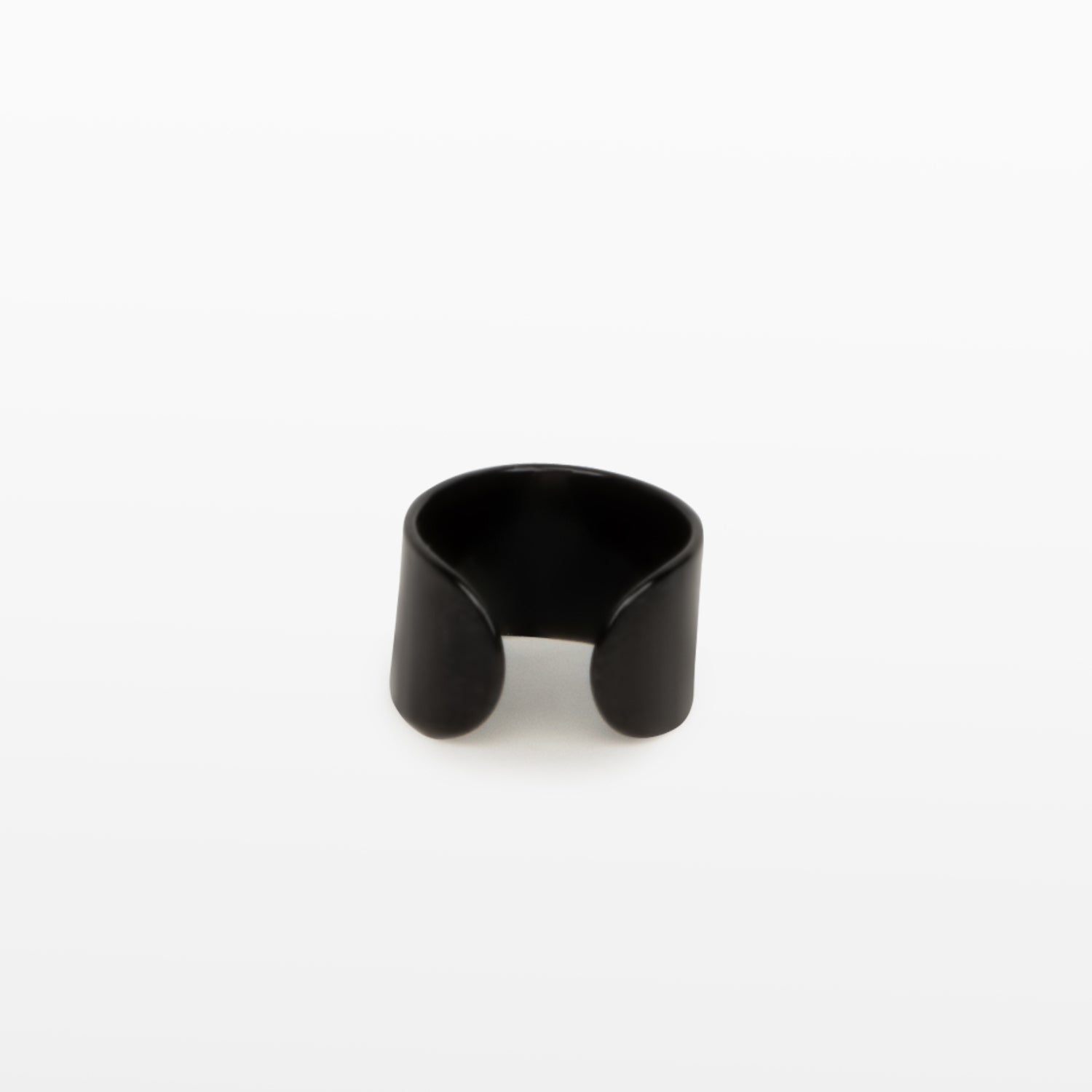 Cigar Band Ear Cuff in Black
Clip-on Earring Features:

Closure Type: Ear Cuff
Ideal for: Thick/Large Ears, Sensitive Ears, Small/Thin Ears
Average Comfortable Wear Duration: 24 hours
Hold strength: Medium Secure hold
Ability to adjust: Yes, gently squeeze the cuff gently once on the ear
Materials
Stainless Steel, Titanium
Dimensions
Diameter: 10mm
Width: 6mm
Additional Notes
Please note, item is only one piece. This item is meant to be worn on the helix of the ear.

Non-Tarnish | Water Resistant 
A decadent delight, the Cigar Band Ear Cuff adds a luxurious touch to your earring collection. Crafted in stainless steel and titanium, this clip-on earring adjusts delicately to all ear types, providing a medium-secure hold and a comfortable 24-hour wear. Perfect for those with thick/large ears, sensitive ears, small/thin ears, and healing/stretched ears, this unique piece is designed to be worn on the helix of the ear.
---
---
Free shipping on orders over $100 CAD
Need product help?
Visit our FAQs or contact us at support@aiori.co
Cigar Band Ear Cuff in Black