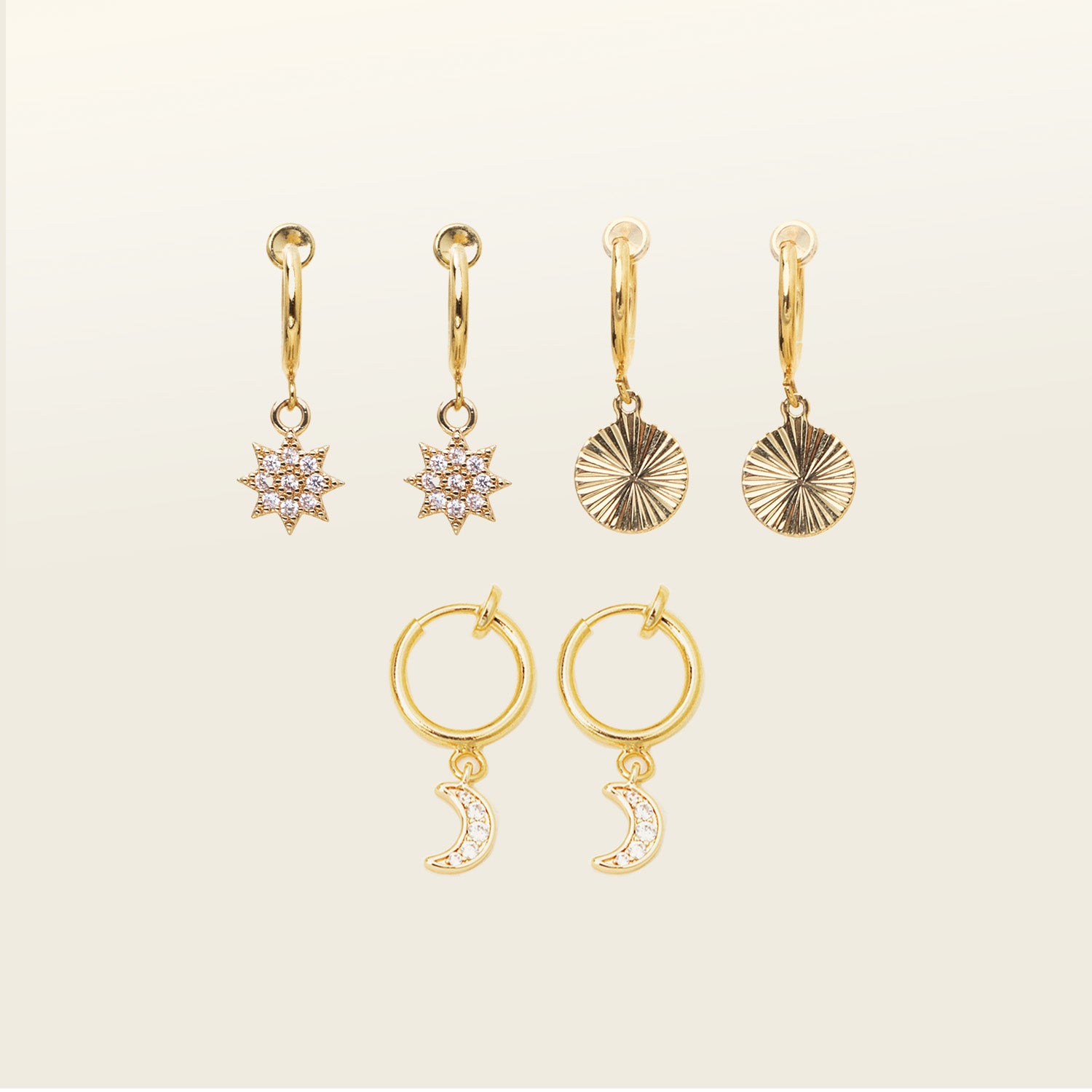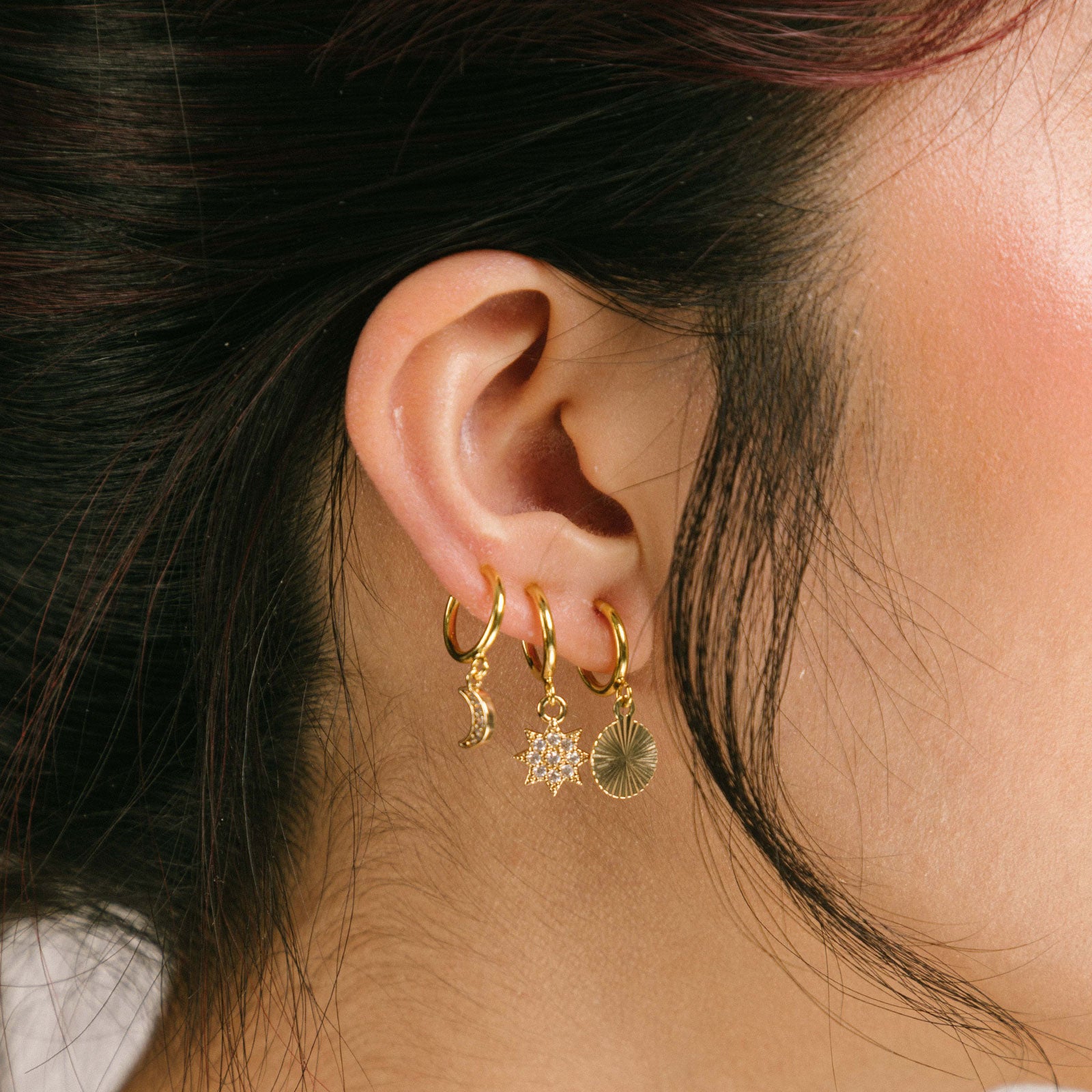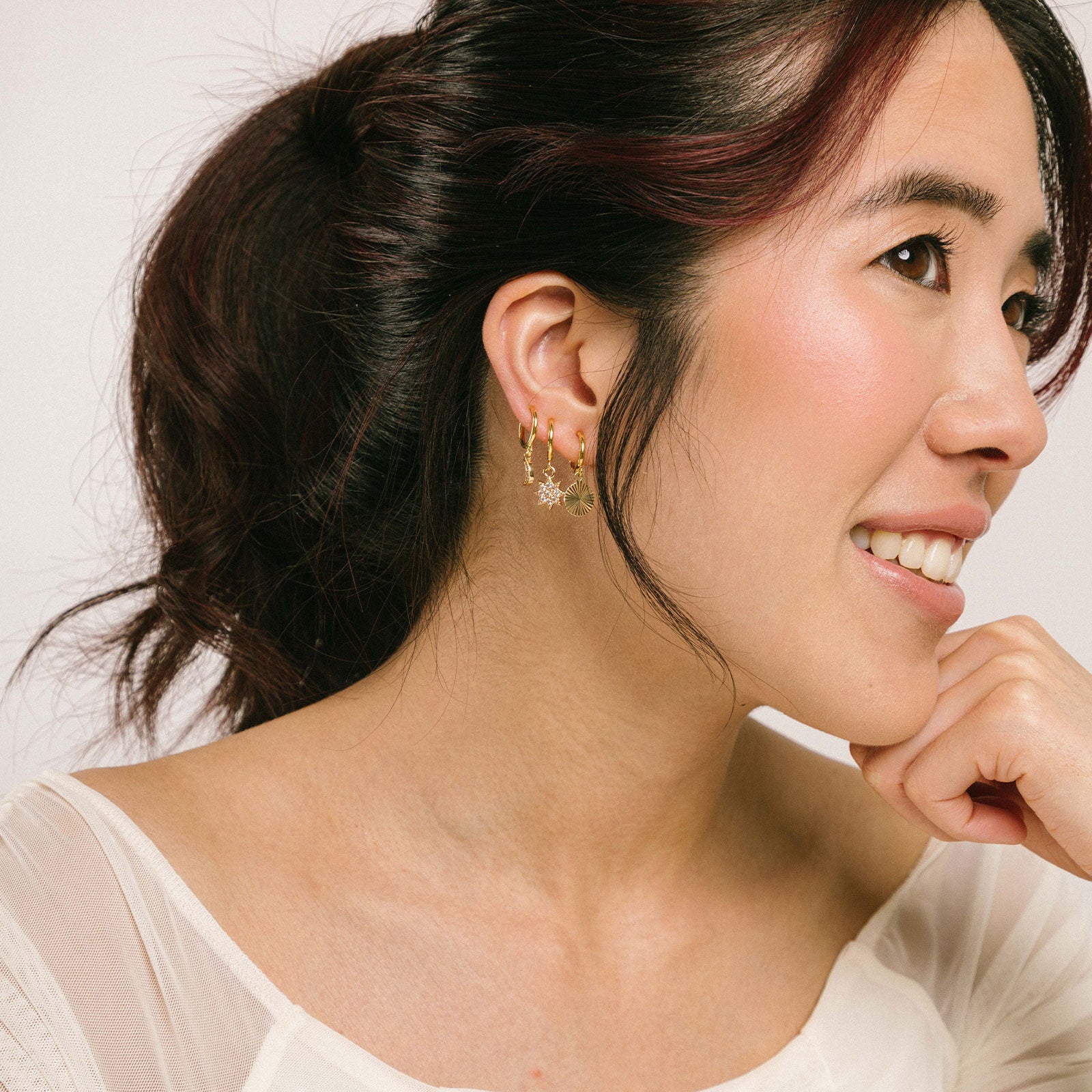 Celestial Earrings Stack Set
$86.00 CAD
Regular price
$108.00 CAD
Item is in stock
Hurry! Low inventory
Item is out of stock
Item is unavailable
Set Features:
Closure Types: Sliding Spring
Ideal for: Small/Thin Ears - Due to the closure mechanism, these earrings are more suitable for those with small or thinner ear lobes.
Average Comfortable Wear Duration:
 2-4 hours
Hold strength:
 Very secure hold
Ability to adjust:
 Yes, automatically adjusts to ear thickness
Please note, item comes with
three pairs
.
Materials
Brass, Cubic Zirconia
Dimensions
Diameter: 11mm
Height: 25mm
Charm Height: 9mm (Sunbeam) | 15.0mm (Star Charm) | 9mm (Moon Charm)
Charm Width: 9mm (Sunbeam) | 12.0mm (Star Charm) | 5mm (Moon Charm)
Elevate your accessorizing game with our collection of stackable jewelry sets. Our sets feature a range of styles, that can be worn alone or stacked together for a personalized and on-trend look. Mix and match metals, textures, and designs to create a look that's all your own. Our stackable jewelry sets are perfect for adding a touch of style and sophistication to any outfit. Browse our selection of stackable jewelry sets to find the perfect pieces to complement your personal style.
---
---
Free shipping on orders over $75 CAD
Need product help?
Visit our FAQs or contact us at support@aiori.co
Celestial Earrings Stack Set
$86.00 CAD
Regular price
$108.00 CAD