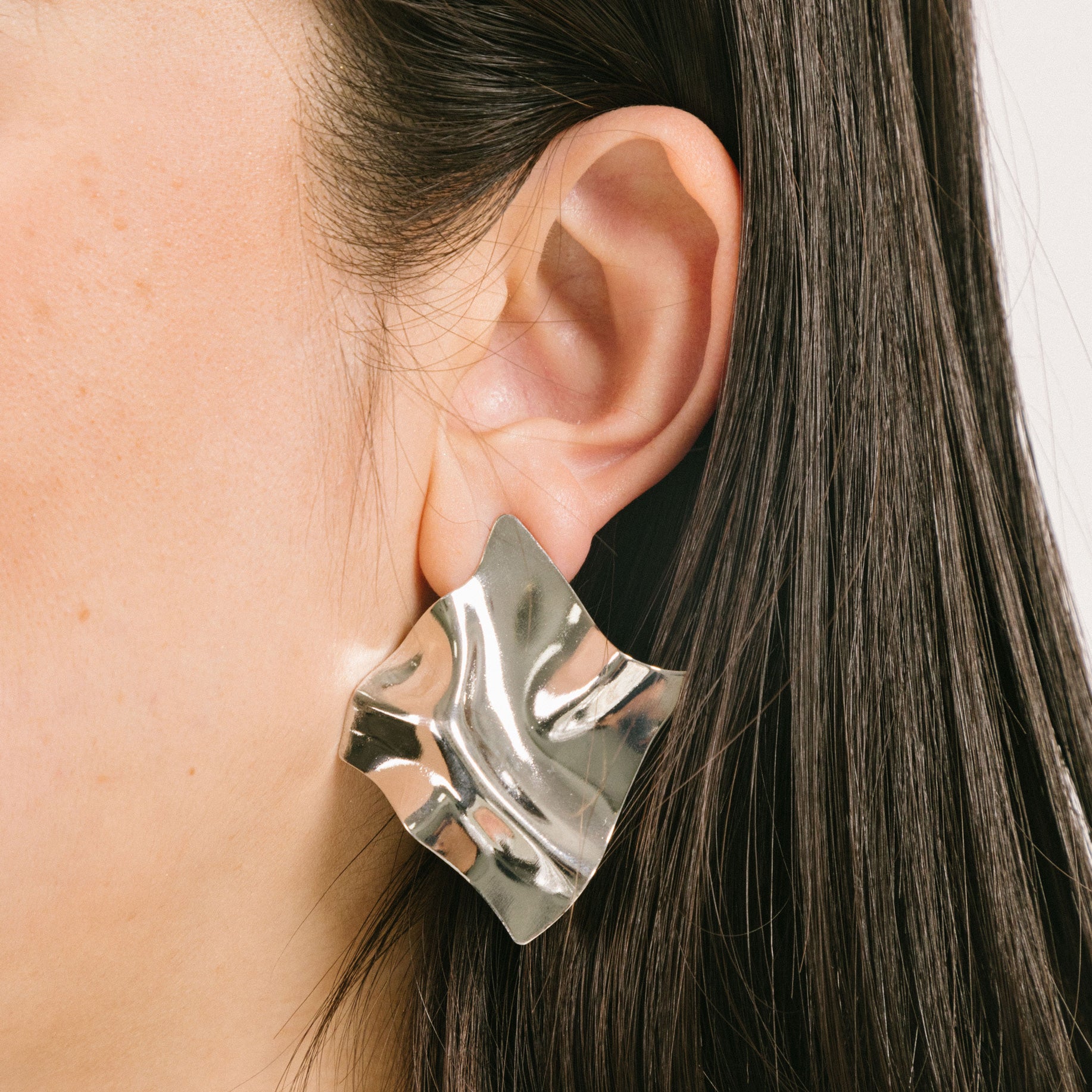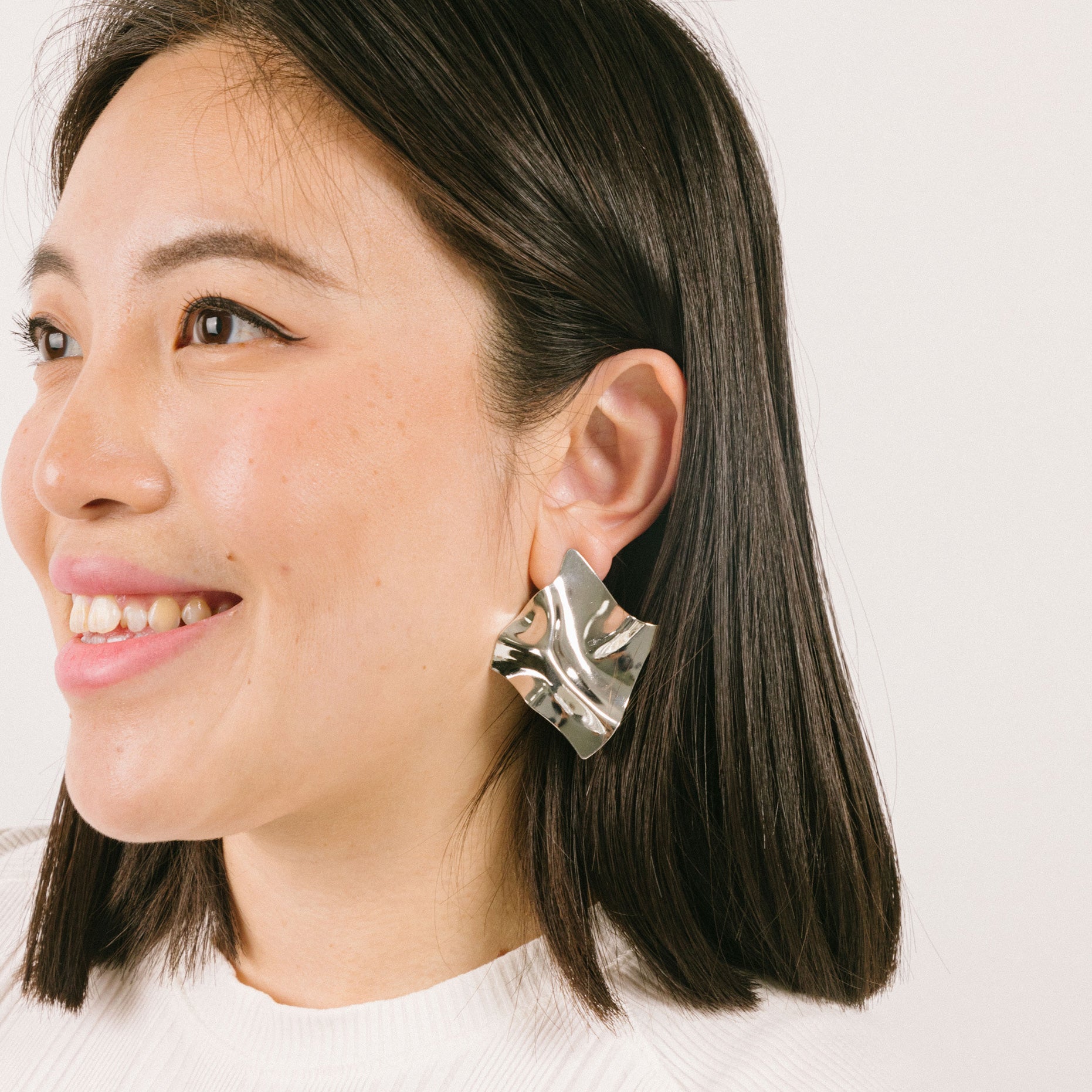 Crinkle Clip On Earrings in Silver
$24.00
Regular price
$28.00
 Clip-on Earring Features:
Closure Type: Padded Clip-On Earrings
Ideal for: All ear types (Thick/Large Ears, Sensitive Ears, Small/Thin Ears, Stretched/Healing Ears)
Average Comfortable Wear Duration: 8 -12 hours
Hold strength: Secure hold
Ability to adjust: No
Please note, item is only one pair.
Materials
Silver tone copper alloy
Clip-On earring with removable rubber padding
Dimensions
Length: 68mm
Width: 50mm
These Clip On Earrings in Silver feature a unique clip on design and removable rubber padding, making them a versatile choice for any ear type - from thick, large, or stretched/healing ears, to small, thin, or sensitive ears. Crafted from silver tone copper alloy, each pair is sold as one.
---
---
Free shipping on orders over $100 CAD
Need product help?
Visit our FAQs or contact us at support@aiori.co
Crinkle Clip On Earrings in Silver
$24.00 USD
Regular price
$28.00 USD