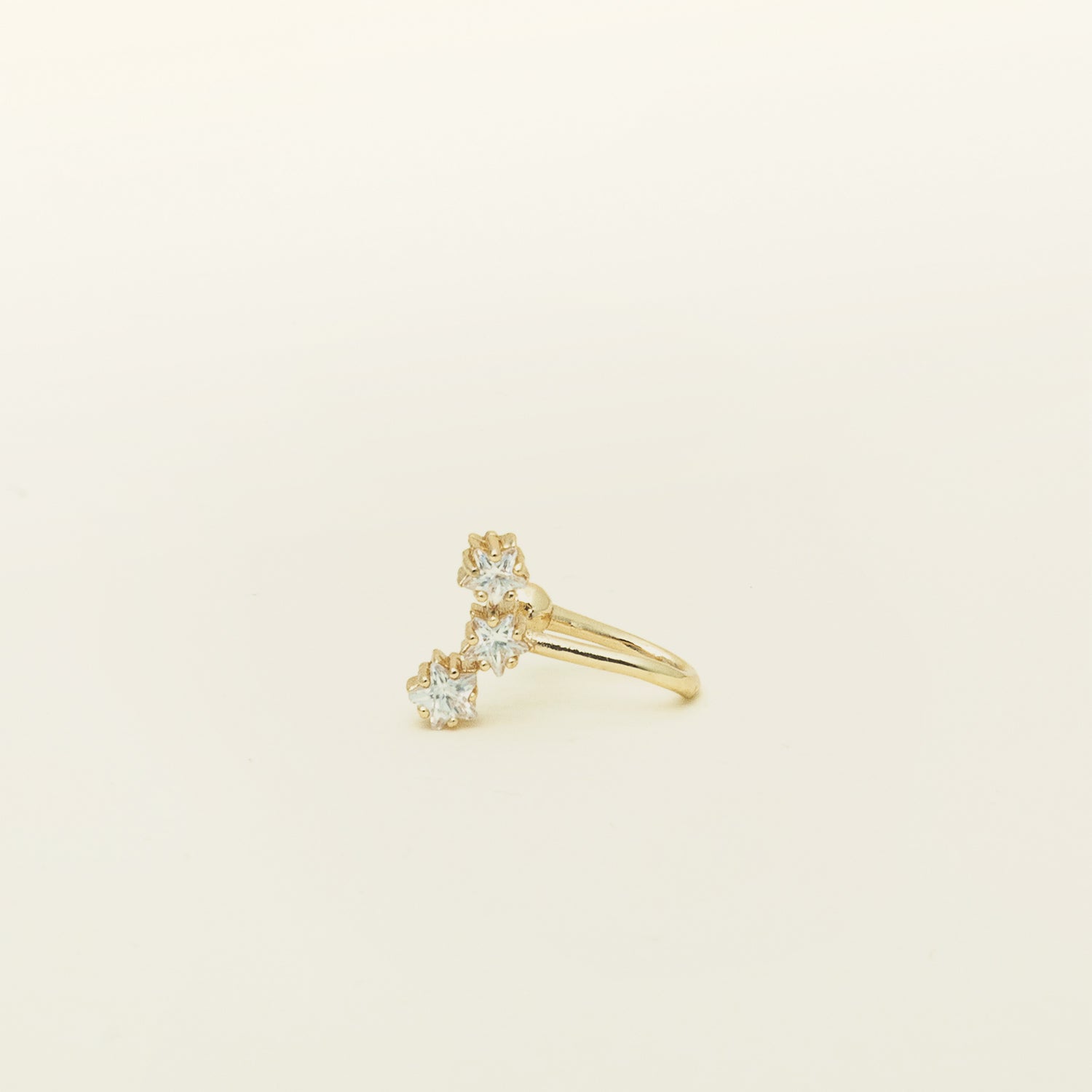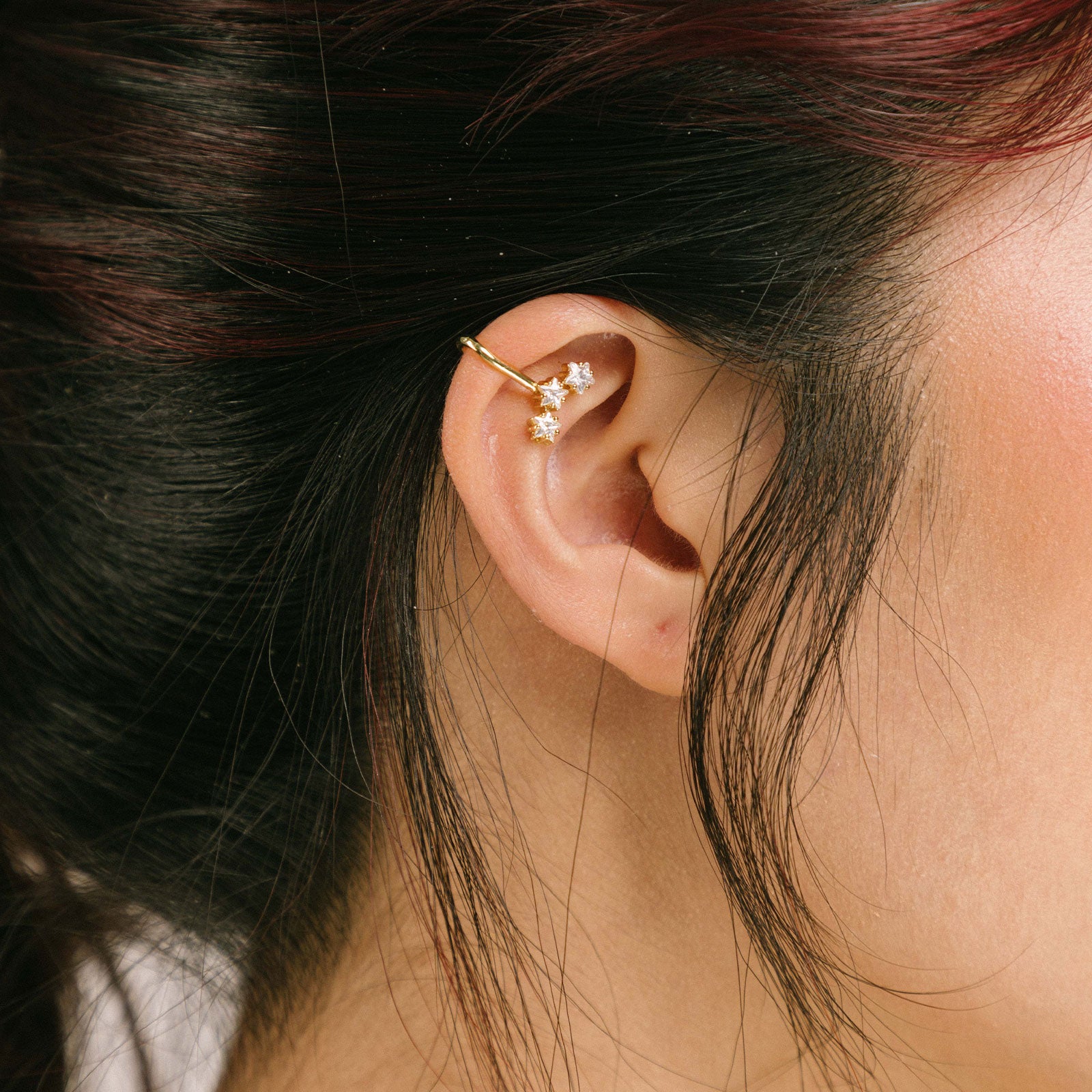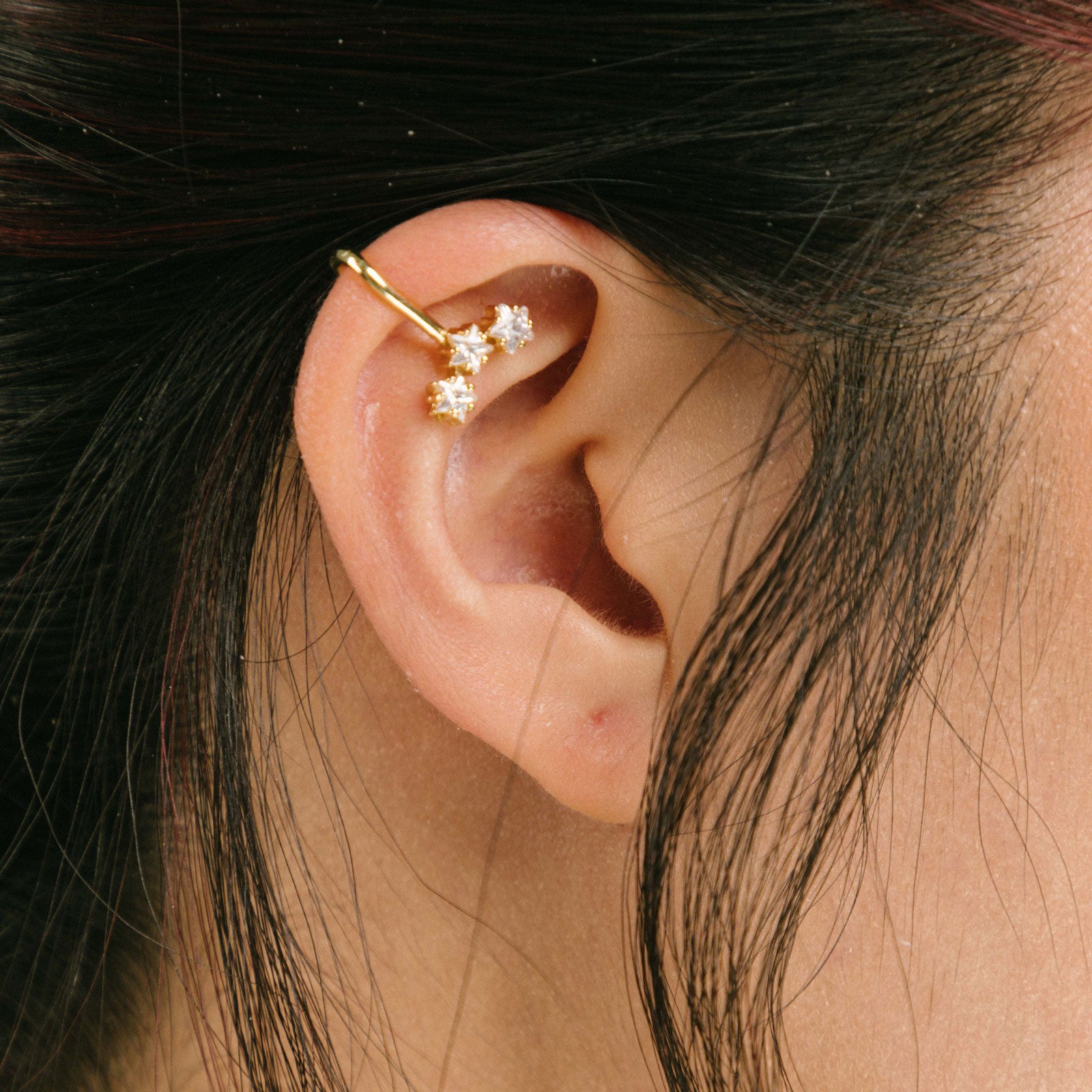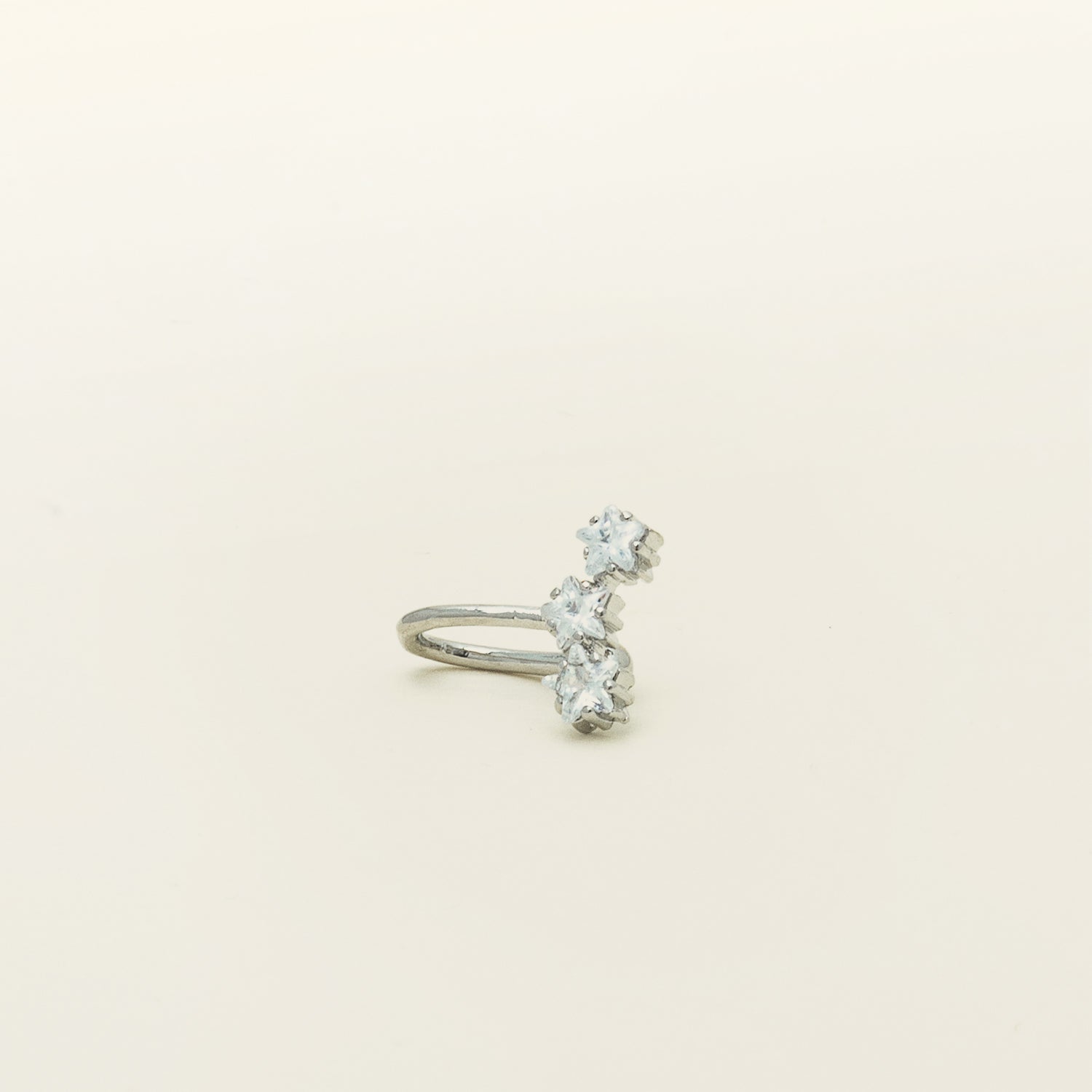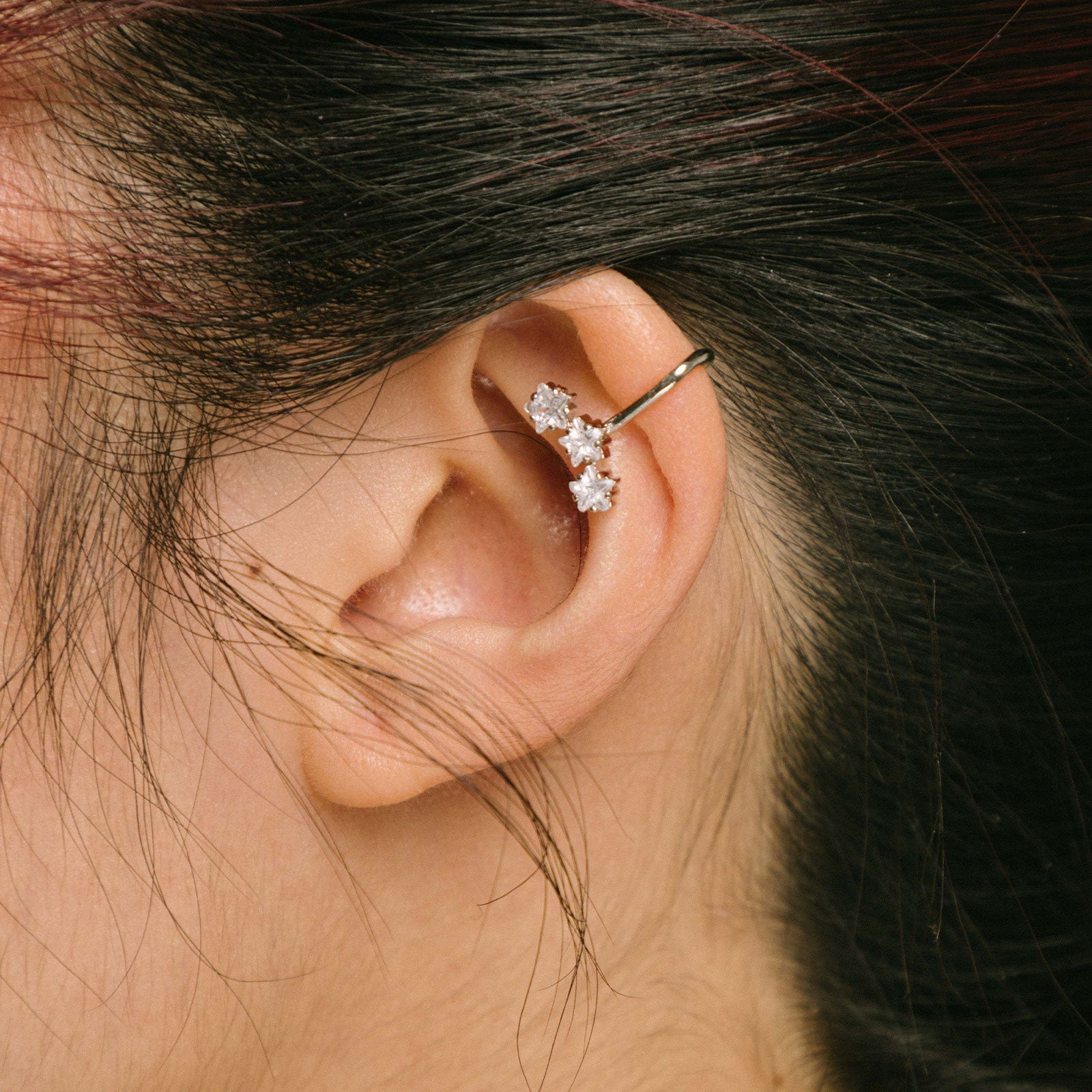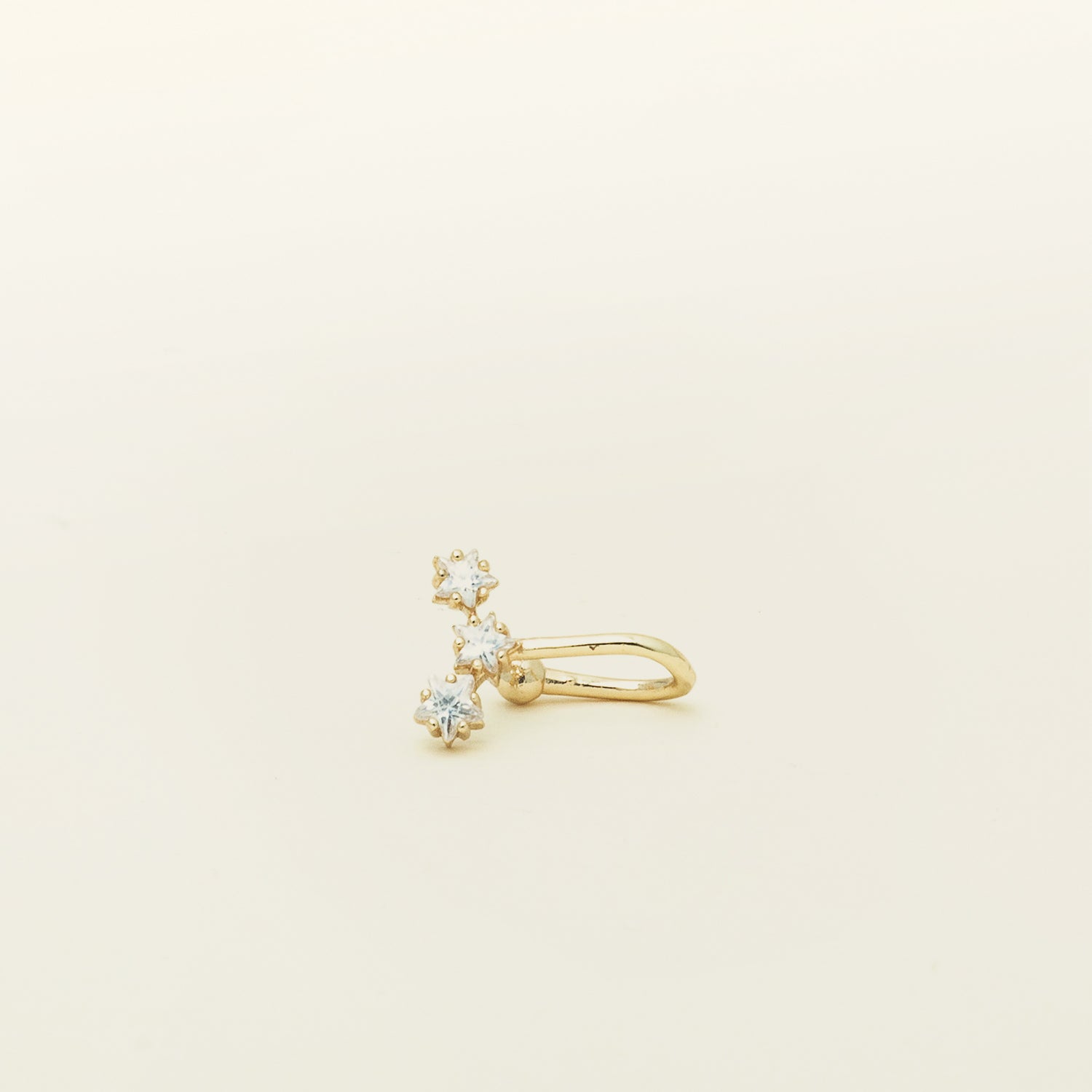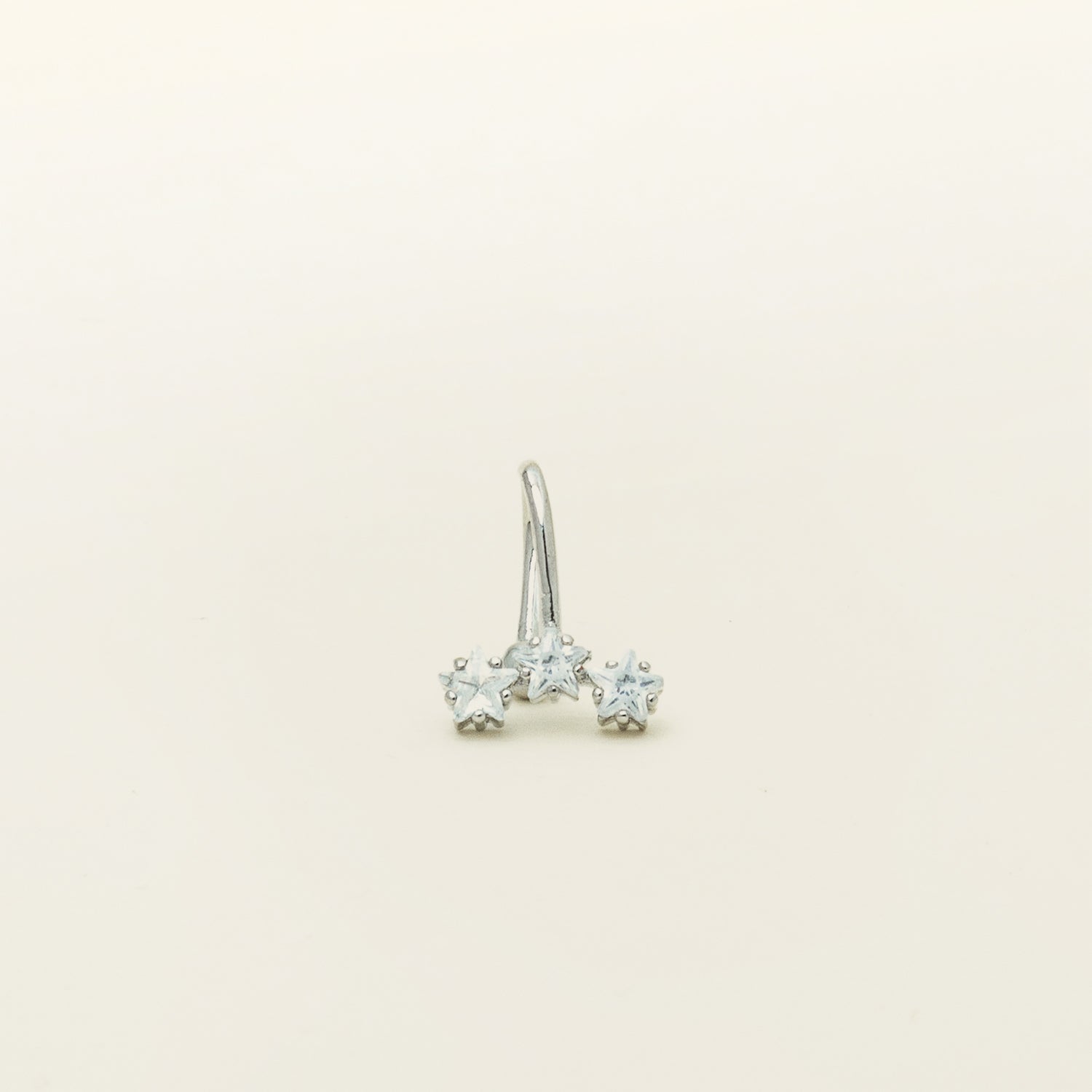 Clip-on Earring Features:

Closure Type: Ear Cuff
Ideal for: All Ear Types (Thick/Large Ears, Sensitive Ears, Small/Thin Ears, Stretched/Healing Ears)
Average Comfortable Wear Duration: 24 hours
Hold strength: Medium Secure hold
Ability to adjust: Yes, gently squeeze the cuff gently once on the ear
Please note, item is only one piece.
Materials
Gold or Silver Plated copper alloy, Cubic Zirconia
Dimensions
Diameter: 10mm
Stud Width: 4.0mm
Introducing the Constellation Ear Cuff: a modern, copper alloy ear cuff plated in gold or silver, with three stars made from cubic zirconia giving it a Constellation shape. Perfect for all genders, this stylish design is sure to add an elegant touch to any outfit.
---
---
Free shipping on orders over $100 CAD
Need product help?
Visit our FAQs or contact us at support@aiori.co