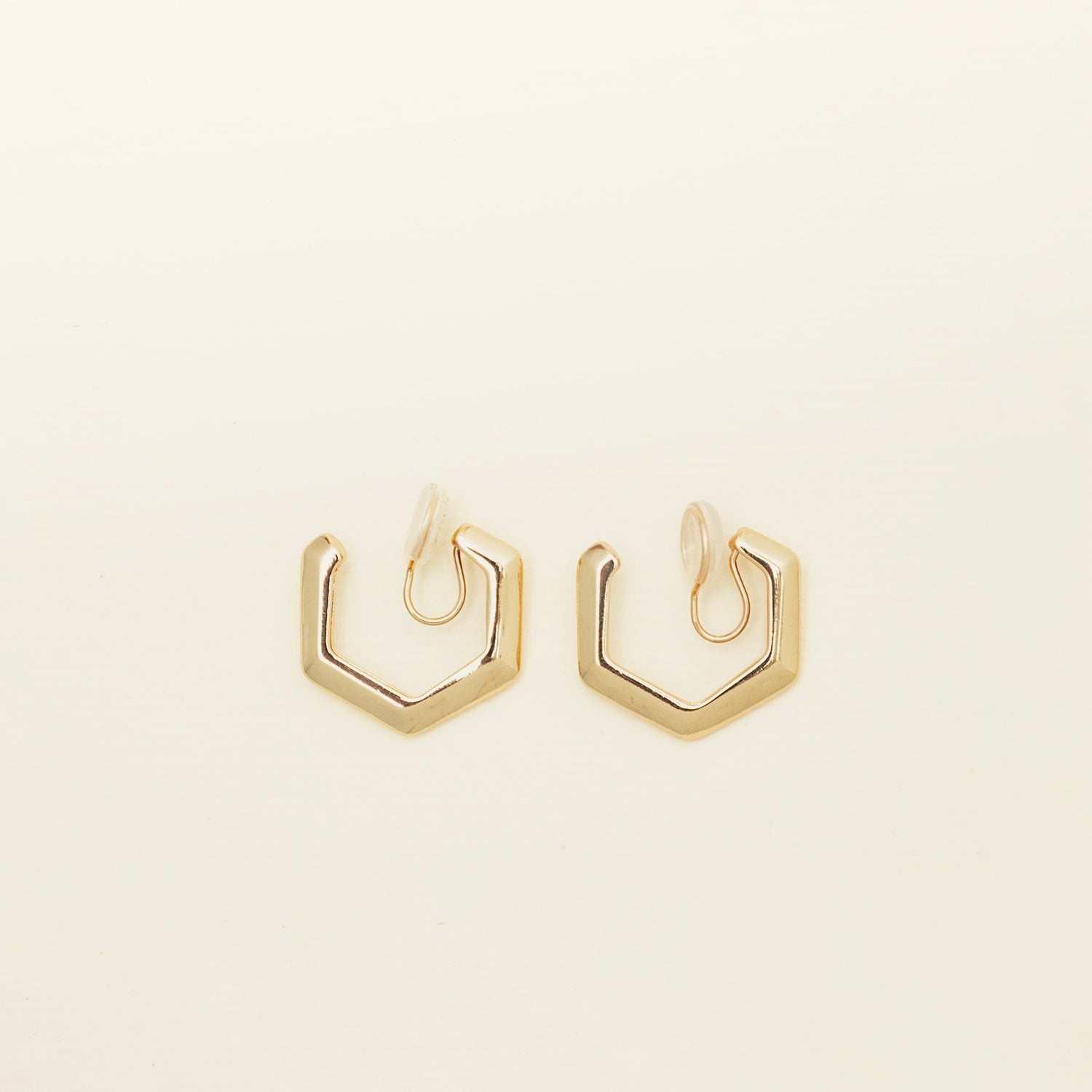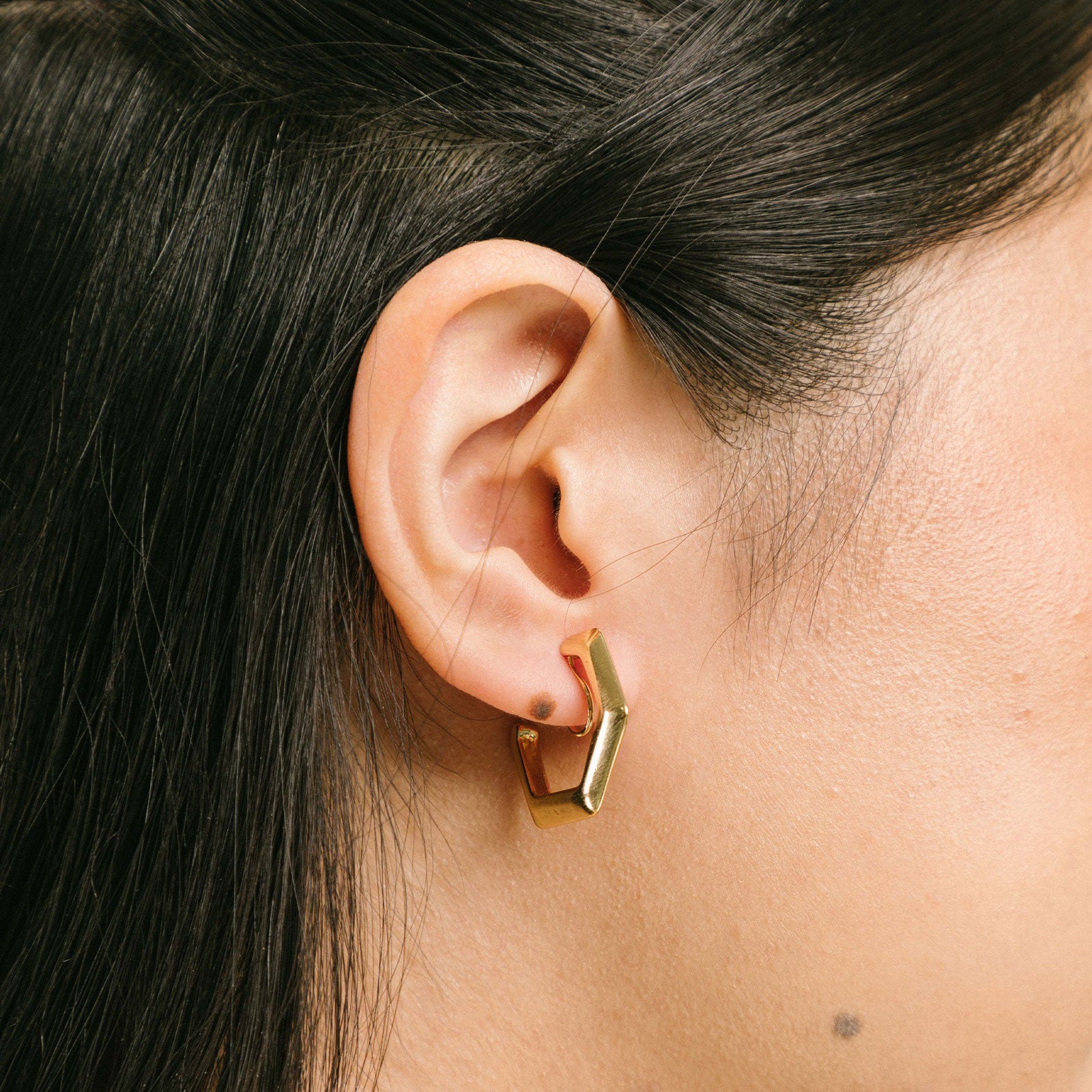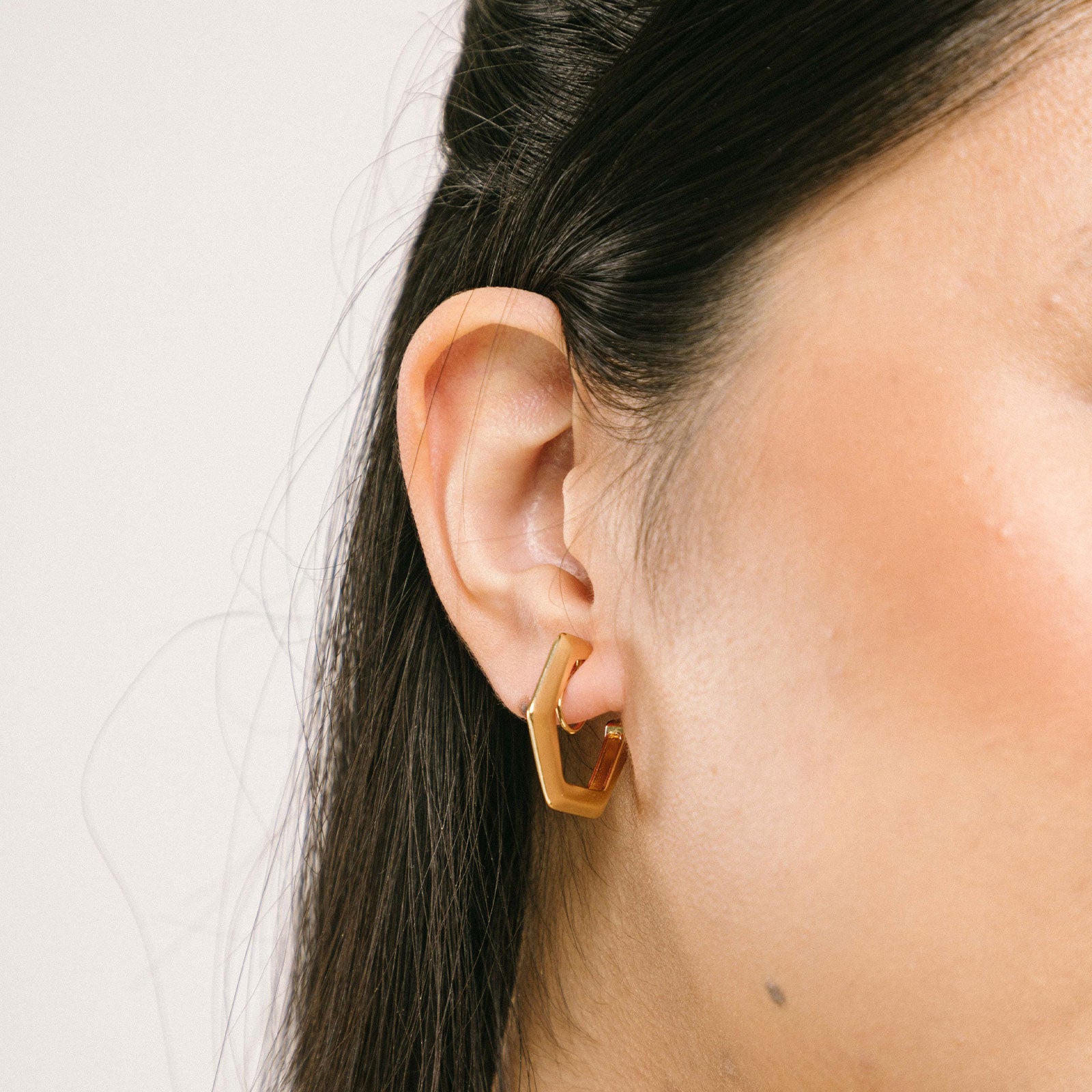 Hexagon Hoop Clip-On Earrings
Clip-on Earring Features:
Closure Type: Mosquito Coil Clip-On Earrings
Ideal for: Thick/Large Ears, Sensitive Ears
Average Comfortable Wear Duration: 24 hours
Hold strength: Medium Secure hold
Ability to adjust: Yes, gently squeeze the padding forward once on the ear
Please note, item is only one pair.
Materials
18k Gold plated metal alloy
Non-Tarnish | Water Resistant
Dimensions
Height: 24mm
Width: 24mm
Crafted from 18k gold plated metal alloy, these Hexagon Hoop clip-on earrings boast a non-tarnish and water resistant coating, providing durability and long-term use. Featuring a modern clip on design, mosquito coil closure, and backing with paddings, these hexagon-shaped earrings add a timeless classic to any ensemble.
---
---
Free shipping on orders over $100 CAD
Need product help?
Visit our FAQs or contact us at support@aiori.co
Hexagon Hoop Clip-On Earrings